Weekly Wrap: September 21, 2023
21/09/23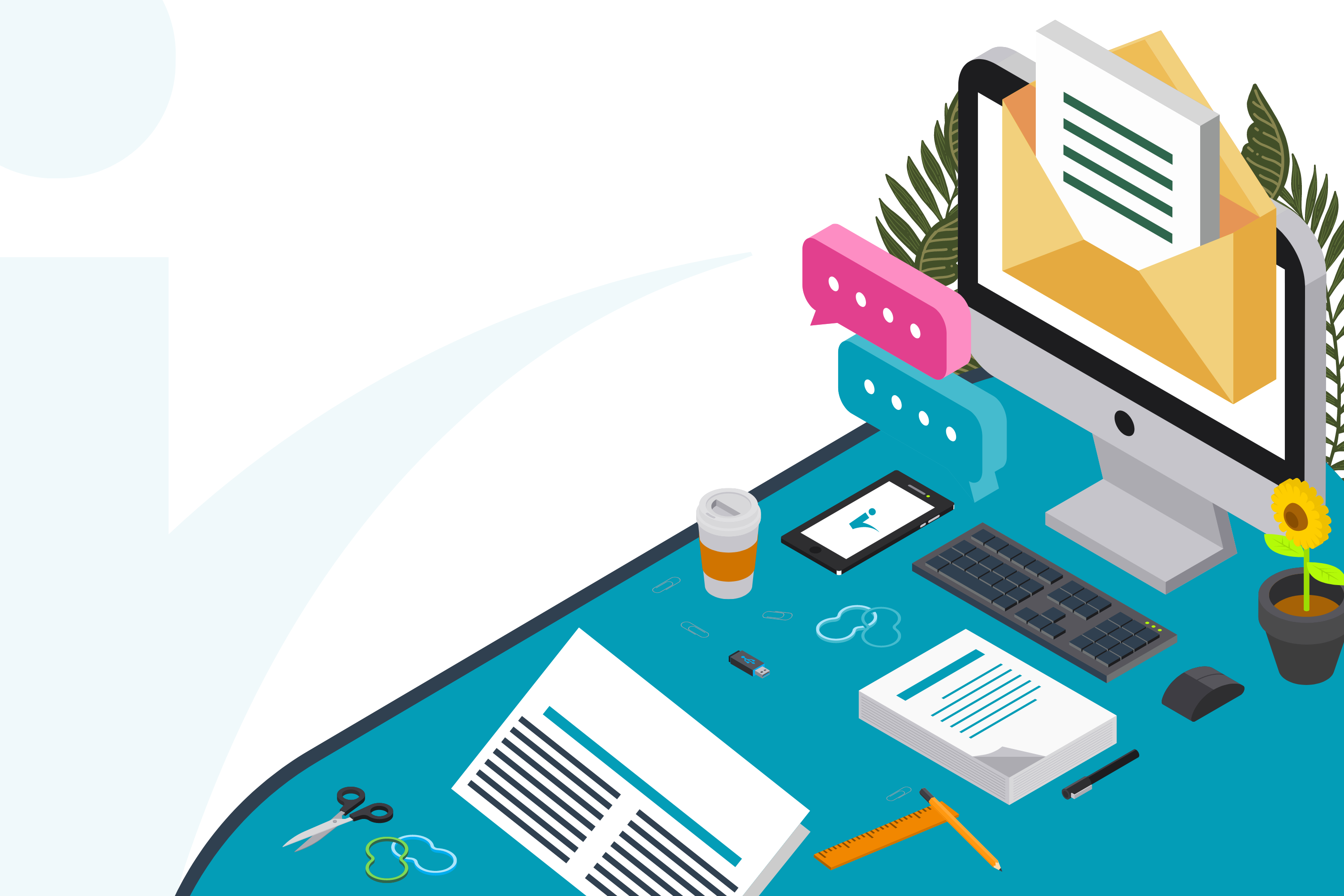 The information in the Weekly Wrap is aggregated from other news sources to provide you with news that is relevant to the education sector across Australia and worldwide. Each paragraph is a summary of the subject matter covered in the particular news article. The information does not necessarily reflect the views of Ideagen.
Australia's most sustainable schools revealed
A recent article featured in The Educator Australia, sheds light on the 5-Star Sustainable Programs initiative, developed through a partnership between The Educator and the Positive Education Schools Association (PESA). The aim of the initiative: to acknowledge schools that have shown exceptional leadership in promoting sustainability across Australia. The core focus of the article centres around 25 schools that have emerged as remarkable examples of successful sustainability education. These schools have been recognised for their outstanding efforts in implementing sustainable practices and making a positive environmental impact. Notable mentions include the International Grammar School and Loreto Kirribilli. By showcasing these schools, the initiative is set to inspire and encourage other educational institutions to adopt similar sustainable practices, ultimately contributing to a greener and more environmentally conscious future.
Unmet needs in Australia's public schools highlighted - Report
A recent OECD ( Organization for Economic Cooperation and Development) report titled "Education at a Glance" has revealed significant gaps in investment and support for public schools in Australia. The report, highlighted by the Australian Education Union (AEU) Victorian Branch, points out that Australia lags behind most OECD countries in terms of funding for public schools. It also highlights the higher workload and larger class sizes experienced by Australian teachers compared to the OECD average, going on to draw attention to the fact that private schools in Australia receive a substantial share of government funding. These findings emphasise the urgent need for comprehensive and fair funding of public schools in Australia, according to AEU Federal President Correna Haythorpe. Ms. Haythorpe calls for immediate action to address the chronic underfunding of public schools to ensure that every student has the resources and support they need to succeed.
Unveiling Insights: Australia's Teacher Workforce Today
The Educator's recent article "Unveiling Insights: Australia's Teacher Workforce Today" provides valuable information about the teaching profession in Australia, reporting that, currently, there are approximately 515,000 registered teachers in the country, with 81 per cent actively working in schools. The article emphasises the experience and resilience of Australia's teaching workforce, noting that 27 per cent have been in the profession for 10-19 years and 14 per cent are early career teachers within their first five years. It highlights the distribution of leadership roles across different levels of experience, with transitions into middle leadership positions typically occurring around the 10-19-year mark, and senior leader positions often held after 20-29 years. The challenges and opportunities presented by the COVID-19 pandemic are also mentioned. The Australian Institute for Teaching and School Leadership (AITSL) reports that, while some teachers and school leaders contemplate leaving the profession before retirement, many remain uncertain about their career plans, echoing trends seen across Australia. AITSL's initiatives, such as national guidelines for supporting early career teachers and data collection on teacher wellbeing, aim to enhance retention and support a sustainable teaching workforce.
Updates on school building funds
The Mondaq article highlights the significant implications that the recent Decision Impact Statement from the Australian Taxation Office (ATO) will have for registered non-government schools, religious organisations providing education, and other charities seeking or maintaining Deductible Gift Recipient endorsement for school building funds. The ATO has outlined six criteria that must be met for a fund to be considered a "school building fund," and a notable court case, The Buddhist Society of Western Australia Inc v Commissioner of Taxation (No 2), has influenced the ATO's perspective. As a result, the ATO is reviewing and updating its guidelines to reflect the new law, providing more flexibility for charities engaged in non-vocational or recreational instruction. This presents an opportunity for schools and charities to reapply for endorsement and have their eligibility reconsidered.
Bushfire Threat in NSW Forces Closure of 21 Schools as September Heat Records are Smashed
In a week marked by extreme fire danger warnings, News AU reported that 21 schools across New South Wales were closed due to the looming bushfire threat. As temperatures soared up to 14°C above average, the Greater Sydney Region experienced its first total fire ban in three years. A total of 59 fires were reported across the state, with maximum temperatures of 34°C in Sydney. The closure of these schools serves as a precautionary measure to ensure the safety of students and staff amid the heightened fire risk. Residents are reminded to remain vigilant and adhere to total fire ban rules, as Rural Fire Service (RFS) spokesperson urges individuals to have fire plans in place and be prepared to evacuate if necessary. The hot conditions are expected to persist, with multiple areas across NSW, the ACT, and Victoria predicted to endure temperatures significantly above average. Records were shattered in South Australia and Victoria, with Port Augusta reaching 38.4°C and Mildura recording the fifth-highest temperature in Victoria's history at 36.5°C. As the fire danger continues, it is crucial for residents in affected areas to stay informed and regularly check updates on the RFS website.
Federal Government Commits $18.4 Million to Support Children in Central Australia
The Australian Federal Government has announced a substantial investment of $18.4 million to provide crucial support for children in Central Australia affected by Fetal Alcohol Syndrome Disorder (FASD), Attention Deficit Hyperactivity Disorder (ADHD), and autism. A recent article in 'The Sector' recaps the announcement, highlighting that this funding is part of a larger $250 million plan aimed at improving the future of Central Australia. Notably, the investment will significantly increase the capacity of the Child and Youth Assessment and Treatment Services (CYATS) Program, enabling more Aboriginal children to access assessments and interventions. By partnering with schools, service providers, and the youth justice system, the CYATS Program will offer comprehensive support to enhance the well-being and development of these children. The investment demonstrates the government's commitment to addressing the specific needs of Central Australian children and ensuring their future success.
Court Rules Principal Failed to Address Anti-Semitism at Melbourne School
A recent court ruling found that the principal of a Melbourne school had failed to address anti-Semitic discrimination and bullying faced by Jewish students, a News AU article accounts. The Federal Court found that the principal, Richard Minack, had not taken appropriate and reasonable steps to discourage and address the anti-Semitic bullying and harassment behaviour, as well as the prevalence of swastika graffiti in the school. The court also highlighted that there was a disparity in the principal's response to bullying directed at Jewish students compared to other vulnerable minority groups. As a result of the ruling, the state of Victoria has been ordered to pay damages and compensation to each of the former students. An apology has also been deemed necessary according to the court's decision. The ruling has been widely welcomed by the Jewish community. Jillian Segal, the President of the Executive Council of Australian Jewry, praised the decision, stating it would serve as a warning to students engaging in anti-Semitic bullying and hold responsible those who fail to take appropriate action, including parents, teachers, and Education Departments across Australia.
Parliament House in Canberra opens roundtable discussion on the Impact of Social Media on Youth Body Image
A roundtable discussion was held in Canberra to address ever-growing concerns over social media's impact on children's body image and mental health, The University of Western Australia reports. Hosted by the Butterfly Foundation and Zoe Daniel MP, the event opened discussion on how to safeguard the well-being of Australia's youth in the digital age and raised key concerns about current laws regulating social media being insufficient in protecting young people from harm related to body image and eating disorders. One of the participants, Associate Professor Marilyn Bromberg from the University of Western Australia's Law School, who has researched social media and the law for over 1 years, said that exposure to countless images of people perceived to have ideal bodies can have a significant, negative impact on a young person's mental health. The roundtable aimed to explore legislative and other avenues to reduce harm and hold those responsible for harmful content accountable.
NSW Government Discovers $1.4 Billion in Savings for Teacher Pay Rises
The Sydney Morning Hearld reports that The New South Wales (NSW) Education Minister, Prue Car, has announced that her government has identified $1.4 billion in savings to fund significant wage increases for the state's teachers. This initiative aims to attract highly skilled executive educators back to the classroom while fulfilling a key election promise to enhance pay for 95,000 teachers. Under the negotiated one-year pay deal with the Teachers Federation, starting salaries for first-year teachers will rise from $75,791 to $85,000, and top-of-the-scale teachers will see an increase from $113,042 to $122,100. While the government has accounted for a 4.5 per cent pay rise in Tuesday's budget, the remaining $1.4 billion savings will be allocated for subsequent years' wage increases. Minister Car highlighted the freezing of executive teacher appointments and the reallocation of discretionary funds as key factors in achieving these savings. By reducing administrative duties and paperwork, it is anticipated that the redirection of resources will enable teachers to focus more on classroom instruction, ultimately improving educational outcomes.
Victorian Teacher Protests Over Staff Shortages Escalate to Steps of Parliament
Hundreds of teachers, principals, and education support staff in Victoria have gathered on the steps of Parliament to express their frustration and anger over staff shortages in public schools, with The Educator describing the matter being at 'breaking point'. The Australian Education Union's Victorian branch has reported a record number of daily advertised job vacancies, reaching 2,600 last week. The workforce shortages, attributed to overwhelming workloads and low morale, have reached a breaking point. The union has called for urgent action from the government, including retention payments for existing staff, targeted support for harder-to-staff schools, paid placements for pre-service teachers, and expanded scholarships to attract more teachers. The government, on the other hand, claims that their initiatives have seen growth in the teaching workforce, with 5,000 extra teachers added between 2020 and 2022. They assure that the vast majority of government schools are fully staffed and state that advertised vacancies reflect future expected vacancies, not current ones.
South Australian Described as 'Leading The Way' with their Literacy Guarantee Unit
The Canberra Times affirms South Australia leads the pack in teaching students to read effectively, with the government having introduced a $103 million 'Literacy Guarantee' program to improve children's reading and writing skills. The initiative includes targeted support for students with learning difficulties, professional development for teachers, and resources for parents. Education experts have commended the program, emphasising its potential to make a significant impact on literacy levels and provide much-needed assistance to struggling students. The South Australian government's commitment to addressing literacy challenges in education is seen as a positive step towards ensuring all children have the necessary foundation for academic success.
International
Open Water Swimming Lessons Improve Children's Competency- Study
A recent study conducted by the University of Otago in New Zealand has revealed that open water swimming lessons can significantly enhance children's swimming competency and safety. The five-day program, which focused on teaching open water swimming techniques, safety measures, and survival skills, resulted in noticeable improvements in both swimming ability and confidence among the participating children, 1News reports. Of 40 children aged 7-11, all were able to complete a self-rescue task after just a 5-day water safety education program. A record 93 drowned in New Zealand last year so these findings emphasise the importance of introducing children to open water swimming at an early age and equipping them with the necessary skills and knowledge to navigate such environments safely.
Report Calls for Improved Teacher Training in New Zealand to Address Skill Gaps
A new report by The New Zealand Initiative highlights the need for enhanced teacher training in the country, revealing that many new teachers are ill-prepared for the classroom under the current university model. The report exposes the lack of emphasis on the science of learning in university teacher education courses and identifies a deficiency in content knowledge, particularly in numeracy and science, among primary school teachers. It further criticises the dominance of social constructivism in teacher education programs, which diminishes the role of the teacher, as well as the limited practical experience and mentoring quality offered. Authors Dr Michael Johnston and Stephanie Martin emphasise the importance of equipping teachers with a deeper understanding of how children learn. In response, the report proposes concrete recommendations for reform, including increased involvement of schools in teacher preparation, the establishment of new professional bodies for teachers, and the introduction of regular monitoring of teacher effectiveness.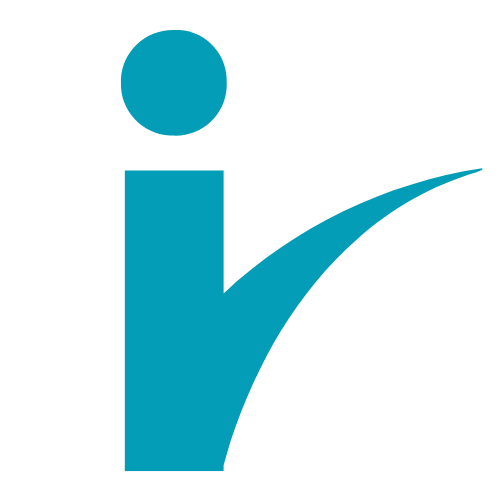 CompliSpace is Ideagen's SaaS-enabled solution that helps organisations in highly-regulated industries meet their governance, risk, compliance and policy management obligations.