Weekly Wrap: November 24, 2022
24/11/22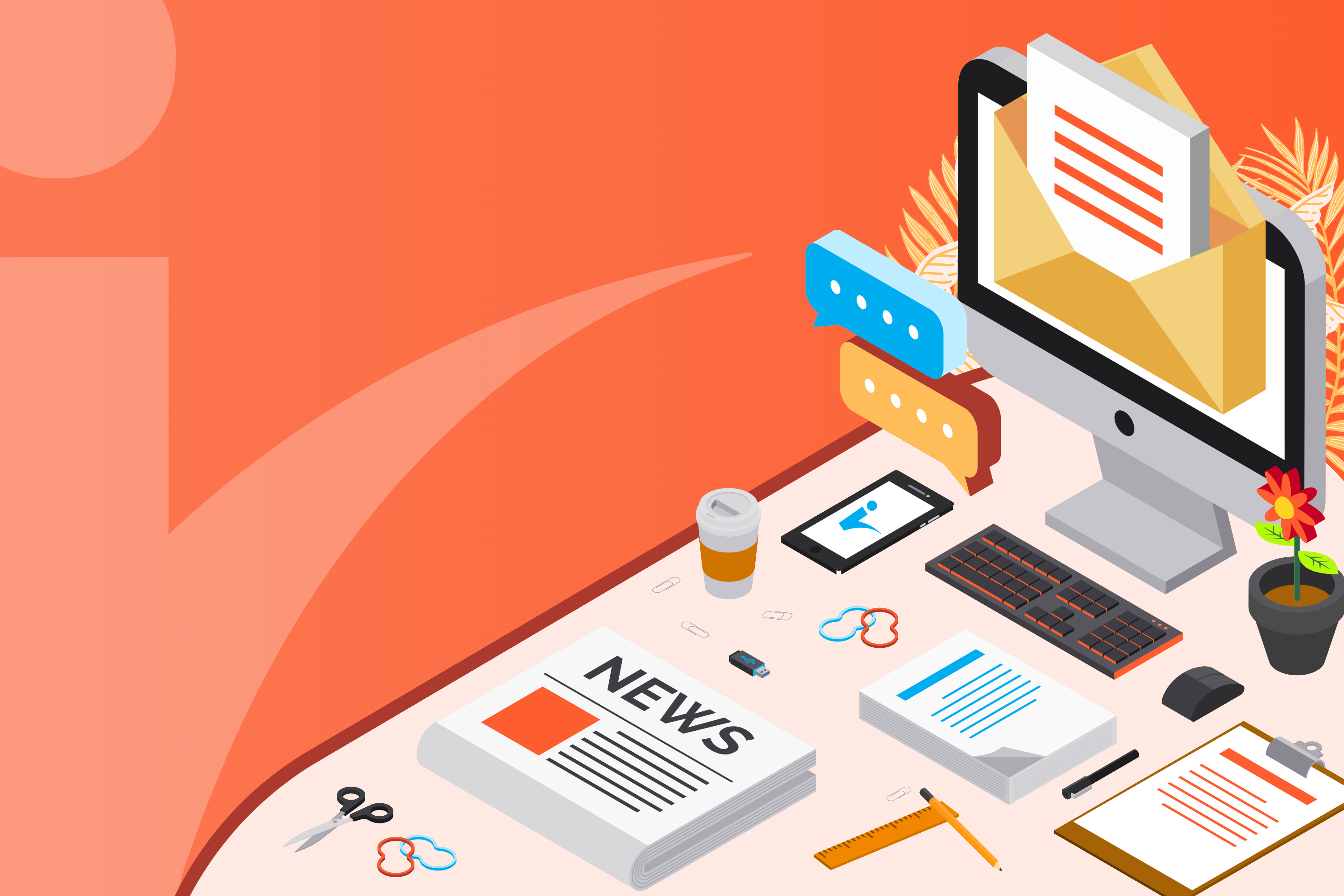 The information in the Weekly Wrap is aggregated from other news sources to provide you with news that is relevant to the education sector across Australia and worldwide. Each paragraph is a summary of the subject matter covered in the particular news article. The information does not necessarily reflect the views of CompliSpace.
---
AUSTRALIA
Experts plead with parents: Let your teens host a house party
The Sydney Morning Herald reports that experts warn that the impact of years of lockdown and reduced social opportunities on teenagers' risk-taking behaviour is yet to be seen, with a need to catch up on missed drug and alcohol education in schools. Paul Dillon, director of Drug and Alcohol Research and Training Australia, has run education workshops in high schools for more than 25 years. He said that students were much less likely to socialise at home than before the pandemic. "The big parties used to happen in homes. But because of lockdowns, and then just general wariness about having a super-spreader event, parents weren't holding them," he said. "So kids have moved back to drinking in parks, beaches, bushland, public spaces, carparks, where they aren't as safe and it's so much more difficult to monitor them." Dillon said that he was concerned about the upcoming summer holidays, encouraging parents to offer to host a safe party for their teenagers.
The growing importance of middle leaders
According to The Educator, unlike the role of principal, there is no shared definition of middle leadership in Australia. Yet, the impact that they have on teaching and learning is profound. "Across many of our 9,600 schools, middle leaders are vital when it comes to maintaining and driving improved school performance, often holding specialised leadership roles that draw on their teaching experience and expertise," Mark Grant, CEO of the Australian Institute for Teaching and School Leadership (AITSL), told The Educator. A new report by AITSL, titled: "Middle leader educators – who are they and what do they do?" finds that middle leaders are highly experienced educators, often promoted to their role because of their high-quality teaching skills and experience. Grant says that a shared definition of the middle leader role would have many important benefits for school communities.
Eleven children, one adult, taken to hospital after explosion at Sydney primary school
ABC News reports that a crime scene has been established after a science experiment explosion at a school on Sydney's northern beaches caused eleven children to be hospitalised. One young girl was airlifted to hospital with serious injuries after what police described as a "HAZMAT incident" at Manly West Public School on Monday. Another child was taken to hospital after sustaining serious burns in the incident, while nine more students were in hospital with superficial injuries. Officers remained on site taking photographs of evidence, including an empty bottle. NSW Ambulance Acting Superintendent Phil Templeman said that the windy weather affected a science experiment being conducted outside. He said that the children had sustained burns to the upper body, chest, face and legs, but that the majority of the students were not seriously injured. An adult also received superficial burns in the incident.
Billions pledged for Victorian schools, but full funding call goes unanswered
According to The Age, Labor and the Coalition have made election promises totalling $5.3 billion on education but ignored a key request from lobby group Parents Victoria to fully fund Victorian government schools. Labor's costliest education promises centre on school builds and upgrades. There is $1.6 billion pledged for capital works at government schools (for building 25 new schools, upgrading 89 existing schools and building and upgrading 180 kindergartens), and $717 million to build and upgrade low-fee Catholic and independent schools and kindergartens. Labor has also committed $200 million to employ a mental health practitioner in every public and low-fee private primary school. The Coalition has also pledged $700 million towards capital works for non-government schools. Separately, the Coalition has promised to wind back recent changes to the Equal Opportunity Act that prohibit faith-based schools from hiring staff based on faith.
Victorian teachers to undergo religious training after offensive cartoon shown to media class
According to the Herald Sun, the Victorian Department of Education and Training (DET) will provide training to all Victorian schools to help them cover topics related to Islam "more sensitively". It comes after a female Muslim student was left with "painful psychological and mental trauma", according to her father, after an offensive cartoon about the Prophet Muhammad was shown in a Year 11 media class in a public high school earlier this month. The DET has confirmed that it was collaborating with the Islamic Council of Victoria on a short video resource that will support schools in teaching about Islam. The video will be made available to schools as a resource for teachers and school leaders. The school has completed its investigation into the incident, with it issuing an "unreserved apology" to all parents. The DET also plans to strengthen its policy guidelines on teaching material.
Queensland independent special schools for disengaged students double in five years
According to The Courier Mail, special assistance schools for disengaged students are booming in the independent sector with enrolments growing 30 per cent in the past year. Independent Schools Queensland chief executive Chris Mountford said that special assistance schools are the fastest growing type in the independent sector, with the number of school sites and students more than doubling in the past five years. In the Catholic sector, flexi schools specialise in disengaged students. Enrolments have increased from 1935 in 2018, to 2340 in 2022 – more than 20 per cent growth. Queensland Catholic Education Commission executive director Dr Lee-Anne Perry said that there are 18 flexi school campuses across metropolitan and regional Queensland. "Flexi schools provide the opportunity for these students to learn in inclusive and supportive environments that cater to their unique needs and keep them engaged," she said.
Queensland school causes outrage with Saudi princes muck-up day stunt
According to The Courier Mail, Year 12 students who dressed as "Saudi Arabian Princes" for Muck Up Day have sparked outrage among their peers after one costume-clad student ran around yelling he was a "terrorist" and screaming "Allahu Akbar". While most of the "Saudi Arabian Princes" did not take it any further than the costumes, it is claimed that one student in the Middle Eastern attire also used offensive language. A witness said at one point, the student put a ski mask on and openly went around declaring he was dressed as "a terrorist". It is further claimed that the same student was running around yelling "Allahu Akbar" – meaning "God is greatest" in Arabic. It is understood that one staff member spoke to the particular student, laughed with him, patted him on the back, and walked away. Pictures of the Year 12 students in costumes were circulated on various social media accounts. Education Minister Grace Grace said that the incident was being looked into.
Teachers must stand up to bullying of LBGTQIA+ students
According to researchers from the University of South Australia, unconscious bias and gender stereotypes are preventing teachers from intervening when they see LGBTQIA+ students being bullied. In a new study, researchers assessed the intentions of 437 Australian teachers to intervene when they saw LBGTQIA+ students being bullied. They found that teachers were subliminally influenced by ingrained stereotypes, with attitudes towards gender having the strongest influence on teacher behaviours. The study found that teachers were less likely to intervene if they were heterosexual, held more traditional views on gender and social roles, believed in authoritarianism, or had negative attitudes towards gender minorities. They were more likely to intervene if they were more experienced educators, were part of the LGBTQIA+ community or had close contact with someone in this group, or had greater knowledge, empathy and positive attitudes towards gender minorities.
Performance targets to attend South Australian regional school prom "punishing" struggling students, families say
ABC News reports that families of students who have been barred from their school prom in regional South Australia are pushing back against the decision, saying that the criteria to attend is unfair to those who require additional support. Berri Regional Secondary College in the State's Riverland region uses a key performance indicator (KPI) system to track students' grades, uniform, attendance and behaviour incidents. In previous years, the KPIs have been used to decide whether students can take part in extracurricular events and activities like excursions, camps and sports days. But this year, the data has also been used to determine which students can attend the school's Year 11 and 12 end-of-year prom. Families said that the system worked against children who were struggling, with 15 students receiving a letter from the school outlining that they did not meet the standards.
Excessive use of force on WA children unconscionable
According to a Joint Media Release by the Law Council of Australia and the Law Society of Western Australia, both organisations are deeply concerned by the Four Corners report of the excessive use of force and restraints directed at children at Banksia Hill Detention Centre. "These events further demonstrate the urgent need for all governments to take meaningful and urgent actions to ensure youth detention facilities are managed in accordance with Australia's international obligations," Law Council of Australia President, Mr Tass Liveris said. "Once again, the Law Council calls for all governments to increase the minimum age of criminal responsibility without delay. The Convention on the Rights of the Child requires that no children be subject to torture or suffer other cruel or degrading treatment or punishment, and that arresting, detaining and imprisonment of children should only occur as a last resort and for the shortest time possible."
Tasmanian education staff survey finds 20 per cent don't feel safe in workplace, 25 per cent not happy to speak up
ABC News reports that one in five Tasmanian Department of Education staff do not feel physically safe in their workplace and one in four do not feel confident to speak about their concerns, a new survey has found. The Department has released the findings of its first voluntary, anonymous all-of-staff survey, which attracted responses from 5,500 people – more than half of its workforce. It paints a picture of the stresses faced by teaching staff in Tasmania, at a time when they are locked in protracted enterprise bargaining negotiations with the State Government. Another finding was that one-in-four staff "felt aches and pains" when working. Job satisfaction sits at 73 per cent. The survey – long called for by the Australian Education Union (AEU) – was carried out as part of the Department of Education, Children and Young People's attempt to create a "wellbeing baseline" to track future changes.
Northern Territory teachers face court, pay total of nearly $6,000 in fines for lapses in registration
ABC News reports that an education union is calling for the teaching registration process to be streamlined in the Northern Territory so that more teachers are kept out of court and in classrooms. Early last year, the Northern Territory's Teacher Registration Board began prosecuting people found teaching while unregistered. Thirteen Territory teachers have since faced court, with a total of $5,950 in small fines handed to those found guilty. The Australian Education Union (AEU) acknowledged that it was crucial that teachers were registered. But they said that the "incredibly clunky and difficult" registration process was keeping too many qualified teachers out of the classroom amid a crippling teacher shortage. AEU branch president Michelle Ayres said that more should be done to ease administrative burdens for teachers. "Teachers in the Northern Territory are so tired, so overworked, so done with any administration task," she said.
INTERNATIONAL
Indonesian earthquake death toll climbs, governor says victims mostly children, as search for survivors underway (Indonesia)
ABC News reports that a magnitude-5.6 earthquake in Indonesia's West Java province has killed at least 162 people, many of them children, and left hundreds more injured. The epicentre was near the town of Cianjur in West Java, about 75 kilometres south-east of the capital, Jakarta, where buildings shook and some offices were evacuated. More than 13,000 people had been displaced, said West Java Governor Ridwan Kamil, who also gave an updated death toll. Most of those killed were public school students who had finished their classes for the day and were taking extra lessons at Islamic schools when the schools collapsed, the governor said. Indonesia's disaster mitigation agency BNPB said that at least 25 people were trapped under collapsed buildings and more than 2,200 houses were damaged. It also said that up to 700 people had been injured.
Auckland teacher took MDMA at Christmas party on school grounds (New Zealand)
According to stuff.co.nz, an Auckland teacher must pay about $5500 and undergo random drug testing after he admitted to taking party drugs on school property. The man, who had been teaching for 15 years, had MDMA on the school premises and added it to his drink after a staff Christmas function in December 2020. His hearing before the New Zealand Teachers Disciplinary Tribunal for serious misconduct was held in May. The tribunal handed down its decision in June and it was recently published online. The tribunal heard that at about 7.30pm, as the student-free, after-hour event wound down, several teachers waited in an office for a taxi. As they waited, the teacher was seen putting "white powder into his beer". When asked, he said, "something to keep me going through the night" or similar, and eventually confessed that it was MDMA.
Eton College apologises after allegations pupils jeered visiting state schoolgirls (United Kingdom)
The Guardian reports that Eton College has apologised and "sanctioned" a number of pupils after allegations that a group of girls visiting from a nearby state school were subjected to misogynistic language, racial slurs and jeering. The boys' private school near Windsor, Berkshire, told the BBC that an investigation took place into the incident which occurred during a speech by Nigel Farage last week. A person, who said that they were a parent of one of the girls who attended the speech, wrote on social media anonymously that the students were booed inside the lecture theatre and were subjected to "racial slurs" and "generally misogynistic comments". They said of the private school pupils: "Their behaviour was awful." The poster also said that Eton boys had cheered Farage's "worst comments on migrants and Covid." The college told the BBC that it had apologised "unreservedly" for the "totally unacceptable" behaviour.

CompliSpace delivers industry leading SaaS solutions for High Impact Organisations in Highly Regulated Industries to ensure they meet their GRC obligations.