Weekly Wrap: June 23, 2022
23/06/22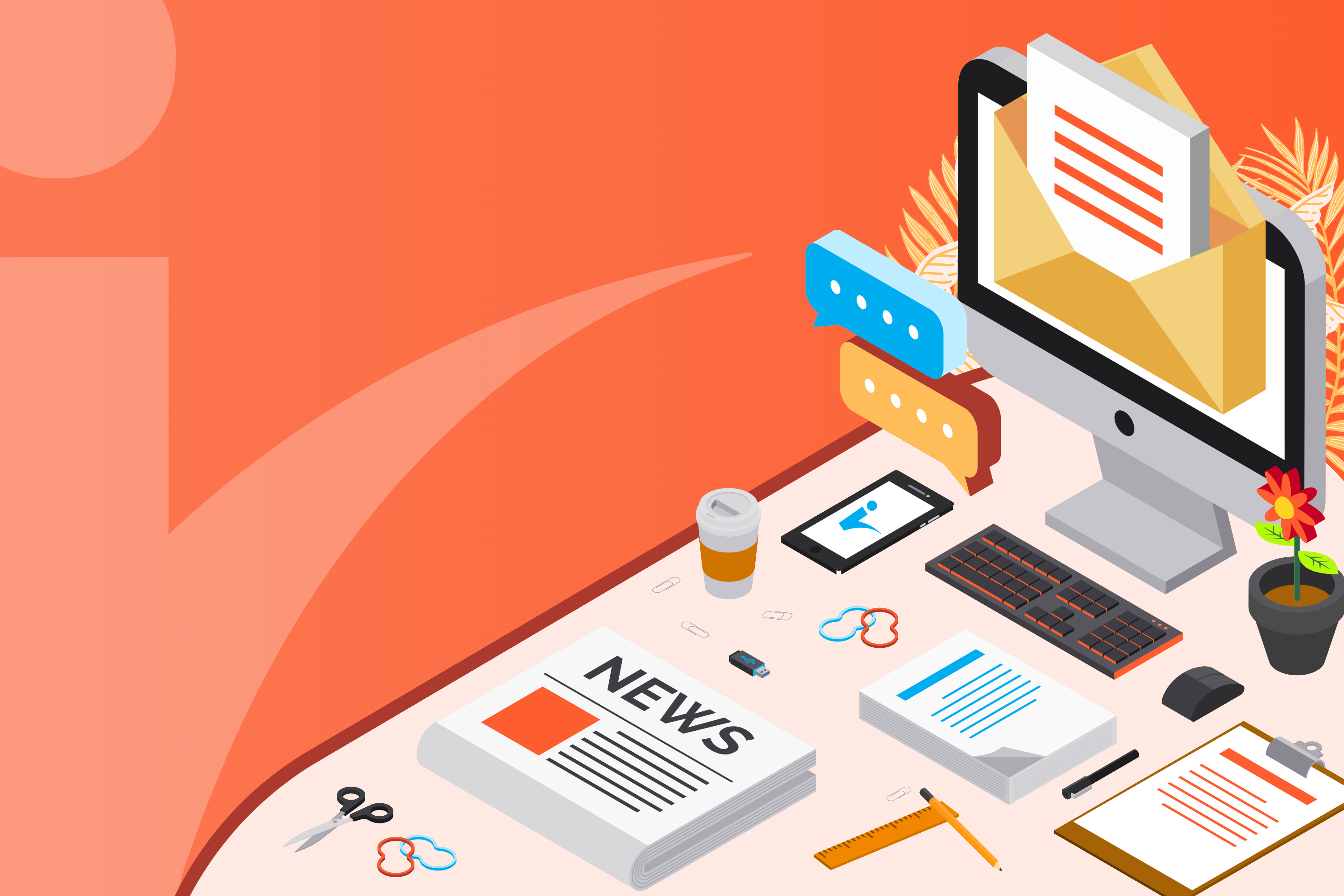 The information in the Weekly Wrap is aggregated from other news sources to provide you with news that is relevant to the education sector across Australia and worldwide. Each paragraph is a summary of the subject matter covered in the particular news article. The information does not necessarily reflect the views of CompliSpace.
---
AUSTRALIA
Attorney-General, minister "deeply concerned" by "horrific" findings of ABC's child protection investigation
ABC News reports that Federal Attorney-General Mark Dreyfus and Social Services Minister Amanda Rishworth say they are "extremely concerned" by the findings of a nationwide ABC investigation that revealed children were being raped and neglected in government care. Mr Dreyfus and Ms Rishworth said they had contacted the National Children's Commissioner to see what action could be taken to protect children in care. More than 700 people came forward as part of the investigation into child protection, revealing some children were at risk of more harm in care than before. More than 200 of those who came forward were current and former child protection workers with intimate knowledge about how the system operates. Some alleged departmental misconduct and manipulation of statistics about children in care. National Children's Commissioner Anne Hollonds has said the system "desperately needs reform." She has called for national leadership on the issue.
Education Minister Jason Clare to overhaul school chaplaincy program
According to news.com.au, the Albanese Labor Government is moving to dump the compulsory religious element of the national school chaplaincy program. Federal Education Minister Jason Clare said the major change was aimed at giving schools greater choice around pastoral care. The voluntary scheme supports more than 3000 school communities across Australia. "The Government will open up the program to give schools the option to choose either a chaplain or a professionally qualified student welfare officer," Mr Clare told NCA NewsWire. "We believe that principals and school communities are best placed to understand their students' needs, so we will give schools a choice about the services they need and the staff they hire." The $60-million-a-year school chaplaincy program was introduced under the Howard Government. Its religious streak has been a point of contention ever since.
NSW Budget 2022: What's in it for education?
According to The Educator, 23 new projects will be added to the NSW Government's historic school building program as part of a $1.6 billion investment, announced during the State's 2022-23 Budget on Tuesday. The new commitment brings the Government's investment in new and upgraded schools to $8.6 billion over the next four years, with a public education infrastructure pipeline of $17.7 billion – the largest investment in school building in the state's history. "We are building first-class education facilities across our State to help give our children the best start in life and providing our teachers with what they need to deliver the best educational outcomes," NSW Premier Dominic Perrottet said. NSW Education Minister, Sarah Mitchell, said the use of modern methods of construction meant school building projects were being delivered faster than ever before and were helping to grow the local manufacturing industry.
"A game-changer": NSW to introduce an extra year of education
The Sydney Morning Herald reports that NSW will introduce an extra year of education in the biggest reform of schooling in a generation, offering five days per week of pre-kindergarten to every four-year-old by 2030 in a budget pledge worth $5.8 billion over 10 years. The NSW Government will work with the early childhood sector to create the tens of thousands of places needed, which could include adding new facilities to schools. NSW Premier Dominic Perrottet said the decision to introduce a universal, pre-kindergarten year of play-based learning reflected the importance of early education to children's future. Research shows the first five years of a child's life are critical for their development and strongly predict not only how they will perform in school, but also their long-term health and their involvement with the justice system. NSW Education Minister Sarah Mitchell said, "It will be a game-changer."
NSW teachers to hold "unprecedented" strike as anger over shortages, pay boils over
The Sydney Morning Herald reports that NSW public school and Catholic school teachers are set to stage a historic joint 24-hour strike on June 30 as anger escalates across the profession over staff shortages, mounting workload and pay. It has been more than two decades since the NSW Teachers' Federation and the Independent Education Union of Australia have taken joint action, which the unions say is a direct result of the "manifest failure" of the State Government and Catholic employers to deal with the teaching crisis. Together, the unions represent more than three quarters of the state's teachers. Negotiations over an enterprise agreement are at a stalemate, with the Federation calling for a pay rise of 5 per cent a year with an extra 2.5 per cent to recognise extra experience, as well as two more hours of planning time a week. Public sector workers will receive a pay rise lifting the cap on wages to 3 per cent this year, and a possible 3.5 per cent next year.
NSW education department launches legal action against teachers' union over May strikes
The Guardian reports that the NSW Teachers Federation is facing potential court-ordered penalties because of widespread strikes in May over pay and conditions in public schools. In a lawsuit, the NSW Department of Education accused the union of breaching orders made by the NSW Industrial Relations Commission (IRC) in November last year ordering it to refrain from further industrial action. According to documents filed in the NSW Supreme Court, the IRC's orders prohibited the union from engaging in planned strike action in December and any further protests until 31 May. The NSW Government claimed the union contravened the IRC's orders in several ways, such as encouraging its members to strike on 4 May, and urging members to walk out of schools visited by local state MPs around that time. The lawsuit alleges that about 450 schools could not operate as a result of the strike, which involved more than 45,000 union members.
Performance pay, revamped school hours: NSW Premier flags education reforms
The Sydney Morning Herald reports that NSW Premier Dominic Perrottet has flagged major changes to NSW education, including the introduction of performance pay for teachers, saying the sector has not had the reform it needs because of too many vested interests. The Premier also wants to slash teachers' administrative burden so that they can spend more time on teaching and learning, and to improve access to vocational subjects for students who do not want to go to university. He is pushing ahead with a plan to revamp school hours by adding activities before and after lessons. Perrottet said he also wanted to financially reward excellence in the classroom. So-called performance pay has been staunchly opposed by the NSW Teachers Federation for decades. Opponents of performance pay say it is difficult to quantify success in a classroom because there are so many elements to it and argue there is no evidence that it works.
Walking in two worlds: the Territory kids discovering a new school
The Sydney Morning Herald reports that Victoria's Haileybury school has taken over a crucial Aboriginal boarding program in Darwin. Haileybury Rendall School in Darwin, Larrakia country, is the sixth and newest campus of Victoria's biggest school, Haileybury, a private education juggernaut with four Melbourne campuses and a school in northern China. In 2018, Haileybury acquired Kormilda College, one of Australia's longest-running Aboriginal boarding schools, which was on the cusp of financial collapse. The acquisition was a rescue mission, but with an eye on expansion into Australia's north and into South-east Asia. Today, the school has more than 600 fee-paying day students, though its plan to lure boarding students from countries such as Malaysia and Vietnam have been interrupted by the pandemic. There are 91 Aboriginal boarding students enrolled there this year. They have come from 42 communities across the Northern Territory. Early results are promising.
Transgender girl at Melbourne Grammar to stay at elite Victorian boys' school
According to the Herald Sun, a male student now identifying as female will complete her education at Melbourne Grammar School, one of Australia's most prestigious boys' schools. The student came out to peers and the wider school community recently. In a note to families, the VCE (Victorian Certificate of Education) student said, "I have chosen to reveal this to you because I genuinely believe that this will be a positive experience not only for me, but for others in the future who wish to be open about their gender identity or sexuality. I also hope that this will improve the culture surrounding LGBTQIA+ people in our community." Headmaster Philip Grutzner has asked the school community to trust in the school's capacity to support the student and her family, without unnecessary disruption to anyone. "I also ask that you consider the school's belief in the importance of diversity, inclusivity and kindness," he said.
Victorian schools urged to mark Sorry Day, recognise "colonisation trauma" under new State laws
According to the Herald Sun, schools will be strongly encouraged to mark Sorry Day, recognise the "significant trauma" of colonisation, hold Welcome to Country celebrations and fly the Aboriginal flag, under new State laws. The Victorian Premier, Daniel Andrews, said it was his understanding that initiatives like Sorry Day would be encouraged and offered to children of all year levels. Even schools, kinders, universities and state-run childcare centres without Indigenous students must become culturally inclusive or risk running afoul of new child safe standards. From next term, all Victorian educational settings must provide culturally safe environments in which Aboriginal young people are respected and valued. This includes recognition that "Australia's colonial history has caused significant trauma and hurt that individuals, families and communities still feel today."
New laws commence to protect LGBTIQA+ Victorians
According to a media release from the Victorian Government, landmark laws to better protect LGBTIQA+ Victorians from discrimination at work and in school recently came into effect. The Equal Opportunity (Religious Exceptions) Amendment Act 2021 (VIC) was passed by the Victorian Government on 3 December 2021. Victorian religious organisations and schools will no longer be able to sack or refuse to hire people based on protected attributes such as sexuality, gender identity or marital status. Religious organisations and schools will only be able to make employment decisions based on an employee's religious beliefs where these are inherent to the job, such as a religious studies teacher, and the discrimination is reasonable and proportionate in the circumstances. The Bill recognises the rights of religious organisations and schools to continue to practise their faith, provide religious teaching and instill their religious ethos within their organisation.
INTERNATIONAL
President Biden issues executive orders to counter state actions he sees as anti-LGBTIQA+ (United States of America)
PBS News reports that President Joe Biden is issuing executive orders to stymie what the White House says are discriminatory legislative attacks on the LGBTIQA+ community by Republican-controlled states. The orders seek to discourage "conversion therapy" – a discredited practice that aims to change a person's sexual orientation or gender identity – while also promoting gender-affirming surgery and expanding foster care protections for gay and transgender parents and children. The White House says the actions, which tap money already allocated to federal agencies, are meant to counter 300-plus anti-LGBTIQA+ laws introduced by state lawmakers over the past year alone. The Department of Health and Human Services will draft new policies to expand care to LGBTIQA+ families, and the Education Department will devise rules to better protect LGBTIQA+ students in public schools.
Teach Us Consent: The fight to get mandatory sexual consent education in schools (New Zealand)
According to stuff.co.nz, an Auckland University student is platforming sexual assault survivors' stories in a bid to get mandatory sexual consent education included in the school curriculum. Genna Hawkins-Boulton, 24, is a survivor of sexual assault and said she wondered if that could have been avoided if both herself and the perpetrator were taught about consent. "It started with me asking people to recount their experience of sexual assault and also what kind of sexual consent education they had had," she said. It was barely 24 hours later when Australian Chanel Contos contacted her. Contos shot to international notoriety in 2021 when she made a similar Instagram post, asking Sydney students if they had experienced sexual assault – which consequently blew up with testimonies. The social media movement, now dubbed Teach Us Consent, resulted in education reform across Australia, with Australian schools mandating consent education from 2023.
Vaping: Survey shows one in five Year 10s taking up habit as school fits hidden detectors (New Zealand)
According to the New Zealand Herald, aggressive marketing and evolving technology has left schools battling a vaping "epidemic", but one school has installed high-tech hidden detectors to help pupils break the habit. A University of Otago professor, meanwhile, says punishment and education can only do so much while the devices for inhaling enticingly flavoured nicotine remain so widely available. The academic pointed to research showing that one in five (20.2 per cent) of Year 10 students in New Zealand schools were regularly vaping. Columba College principal Pauline Duthie said the school installed hidden detectors in bathrooms after rising concerns. The pupils were told about the detectors, but not where they were installed or what they looked like. The school had been dealing with the issue for years, but there had been no vaping incidents at school since the detectors were installed during the most recent school holidays. The school also ran education programs about vaping.
North Carolina charter school's skirt requirement for girls unconstitutional, court rules (United States of America)
According to U.S. News, a North Carolina charter school's requirement that girls wear skirts based on the view that they are "fragile vessels" deserving of "gentle" treatment by boys is unconstitutional, a Federal appeals court recently ruled. The 4th U.S. Circuit Court of Appeals ruled that Charter Day School violated three female students' equal protection rights by adopting the skirts policy based on gender stereotypes about the "proper place" for girls in society. The school implemented a dress code that its founder, businessman Baker Mitchell, said would "preserve chivalry" and ensure girls are treated "courteously and more gently than boys". The state-funded school in Brunswick County argued that the Equal Protection Clause of the U.S. Constitution's 14th Amendment did not apply to it, as it was a private entity, not a "state actor." But U.S. Circuit Judge Barbara Milano Keenan said it was one since North Carolina delegated to it its duty to provide free, universal education.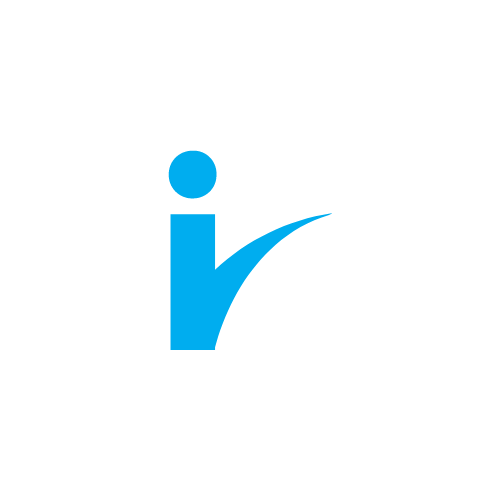 CompliSpace delivers industry leading SaaS solutions for High Impact Organisations in Highly Regulated Industries to ensure they meet their GRC obligations.