Weekly Wrap: July 16, 2020
15/07/20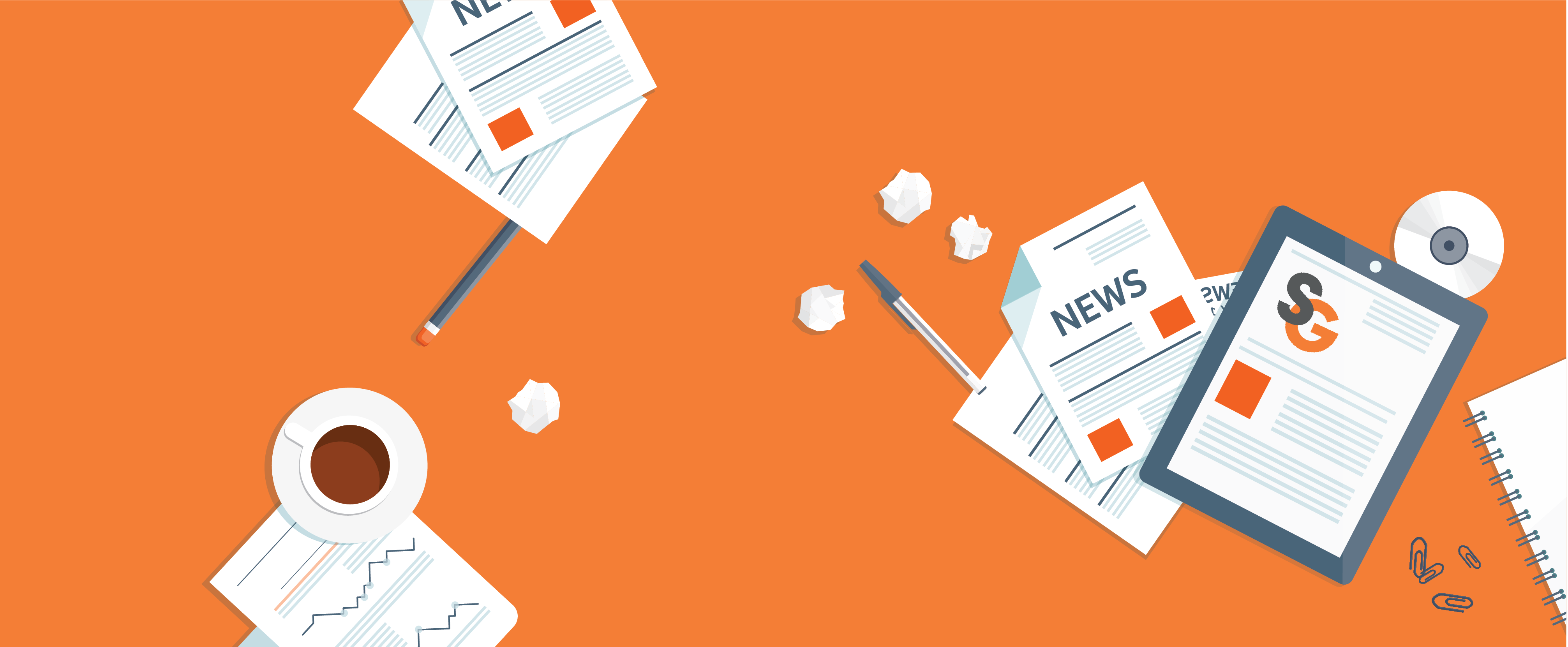 The information in the Weekly Wrap is aggregated from other news sources to provide you with news that is relevant to the education sector across Australia and worldwide. Each paragraph is a summary of the subject matter covered in the particular news article. The information does not necessarily reflect the views of CompliSpace.
---
AUSTRALIA
Remote-learning move not enough to quell teachers' virus fears
The Age reports that principals and teachers fear that they will be put at greater risk of catching COVID-19 when they are sent back to classrooms this week, despite the state government confirming most students will revert to remote learning. Some school leaders have pushed back against the new default setting for teachers to work at schools, even as most students learn from home. The principal of a leading non-government school in Melbourne's eastern suburbs, who spoke on condition of anonymity, warned there was "some kind of revolt coming from teachers" over the requirement to be in the classroom with senior students. After the outbreak at Al-Taqwa College in Truganina, many teachers would not accept the advice that schools are a low-risk environment, the principal said. The union for Catholic and independent school teachers argued that on-site staffing should be minimised rather than having a default setting in which most teachers work at school.
Coronavirus pandemic will push millions of children out of school
The New Daily reports that nearly 10 million children, including Australians, will never go back to school after the coronavirus pandemic. A report, released on Monday by aid agency Save the Children, is predicting big budget cuts to education and rising global poverty caused by COVID-19 could force at least 9.7 million children out of school forever by the end of this year. The risk of not returning to school was highest for children in 12 countries, mainly in West and Central Africa, as well as Yemen and Afghanistan, the report shows. But it's not only children in disadvantaged countries who are expected to take a serious hit to their education. An investigation by the ABC revealed that during the height of the coronavirus lockdowns, some Victorian schools were turning away students whose parents had histories of neglecting them or abusing drugs when they should have been letting them come to school. Some children with disabilities and Indigenous children at risk of disengaging from school were also turned away, the report said.
At-risk students not allowed to attend school during coronavirus lockdown, watchdog says
The ABC News reports that Victorian schools turned away children living in high-risk homes during the height of coronavirus lockdowns, while other students suffered potentially catastrophic disruptions to their education because of a failure to provide them with adequate technology, according to the state's child-safety watchdog. Commissioner for Children and Young People, Liana Buchanan, confirmed that serious concerns had been raised with her office about access to education for some of the state's most vulnerable students. In some cases, students known to Department of Health and Human Services (DHHS) child protection workers, because their parents had histories of neglecting them or abusing drugs, were not permitted to attend school. While she would not comment on individual cases or schools, Ms Buchanan said remote learning also created another significant issue within the child protection system — teachers were no longer able to pick up signs of injury or abuse on students which could then be reported to authorities.
"Natural reaction might be to hold back": Parents ponder extra year of kinder
The Age reports that Linda Davison, who is centre co-ordinator at Clarendon Children's Centre in South Melbourne, said that the COVID-19 shutdown and recession had made many of us worried, and anxious parents tended to keep their child at kindergarten. Inquiries about a second year of kindergarten are on the rise, the Victorian Education Department has said, as parents worry that choppy attendance will leave their child ill-prepared for school. The Department stressed that a second year of kindergarten would not be approved because a preschooler had missed many days this year. "An assessment of eligibility for a second funded year should not be based on missed on-site program time but rather the developmental status of each child," it said. "In most cases, it is appropriate for a child to transition to school after their kindergarten year."
Catholic school systems to face more funding transparency
The Sydney Morning Herald reports that school systems will be forced to disclose more information about how they allocate public funding to their students amid ongoing sensitivity over the way Catholic authorities distribute their resources. A review by the government's school resourcing board has proposed a suite of changes that will make non-government systems, which are given lump sum funding payments, more accountable for the way taxpayer funding is moved around to different schools. Education Minister Dan Tehan has endorsed a raft of recommendations put forward by the school resourcing board. The board said systems should be required to publish data about their allocations and detail the underlying rationale. The board suggests a future compliance review could use the improved data about the systems to assess whether schools were being faithful to the education funding changes made in 2017.
More teachers are needed but uni reforms could fall short in delivering quality graduates
The Illawarra Mercury reports that it's a good time to be a graduate teacher for those up for the challenge, according to University of Canberra's executive dean of education Professor Barney Dalgarno. The Costello baby boom is growing up, meaning there will be about 20 per cent more students in a decade on than there are enrolled today. Australia will need more teachers to educate them. Australia is facing a shortage of teachers but it's unclear whether a major overhaul of the higher education sector will deliver more quality candidates to the profession. In announcing the package, Education Minister Dan Tehan said he wanted to encourage future arts students, who are facing a 113 per cent fee increase, to consider doing a teaching degree in their area of interest in order to fulfill teaching jobs. Education commentator Dr Peter Goss said it was right to identify teaching as an area of national priority, but it was important to attract more high achievers in order to lift the educational standards in Australia.
Study finds music and arts essential for social inclusion in schools
Education HQ reports that governments can no longer discount the critical role a music and arts-based education has on promoting social inclusion and intercultural competence in the classroom, new research by Monash University shows. The study by Dr Renee Crawford, Senior Lecturer in Monash University's Faculty of Education, shows music and the arts provide ways for non-English-speaking and refugee students to succeed in the Australian school system and unite with fellow classmates. Published in the International Journal for Music Education, the study explores the perceptions, experiences and practices of teachers directly or indirectly involved with the music education program in three Australian schools that have a high percentage of young people with a refugee background. Key findings from this research indicate that intercultural competence and socially inclusive behaviours are embedded in the music learning activities that are student-centred, active, practical, experiential and authentic.
The dangers of compulsive internet use
The Educator reports that studies show that Australians spend one third of their day in front of screens, and for Americans, looking at screens occupies nearly half of their day. However, a growing body of research suggests that any more than a couple of hours in front of a screen can have a damaging impact on the brain – particularly when it comes to cognitive functions. Now a new paper published in the peer-reviewed journal Emotion has found that internet addiction in teenagers leads to difficulty regulating emotions. It is the first longitudinal study to examine the connection between internet addiction among teenagers and emotion regulation difficulties. Over 2,800 adolescents from across 17 Australian high schools took part in the study, which examined participants from Years 8 to 11 inclusive. Lead author from the University of Sydney Business School, Dr James Donald, said the research tested two hotly-debated ideas: first, whether compulsive internet use leads to emotion regulation difficulties over time; and second, whether underlying emotion regulation difficulties lead to this compulsive behaviour.
Technology's role in improving students' mental health
The Educator reports that, according to research by Headspace, 40 per cent of young people feel the COVID-19 pandemic has impacted their confidence to achieve future goals. The same research shows that parents also believe that their "young person's participation in sport, exercise and physical activity and their general routine are all being negatively impacted". In May, a major survey of 3,500 teachers from all sectors from Australia and New Zealand revealed a lack of confidence in meeting students' learning needs online during the COVID-19 pandemic. For many students whose schooling routine is made all the more enjoyable by being around their classmates, the sudden shift to online learning has also been a markedly lonely and frustrating experience. However, Greg Jakob, Director of Student Experience at Federation University Australia, says there are ways that technology can help students feel more connected with each other despite being physically distant. And there are important benefits for teacher wellbeing, too.
Concern over accounts of child abuse being shared with institutions responsible through National Redress Scheme
The ABC News reports that advocates for survivors of child abuse say that they are concerned their personal accounts of traumatic sexual assaults are being too readily shared with the institutions responsible for the abuse. The application process for the national redress scheme for victims of child sexual abuse involves filling out a lengthy form, on which people have to outline the particulars of the abuse they suffered. The third section of the form gives victims the opportunity to detail the ongoing personal harm the abuse has caused them, and they are asked whether they agree to that statement being shared with the institution. But in fine print elsewhere in the form, victims are warned there are some circumstances where the information will be passed on regardless of their wishes. "Where this is the case the scheme will share the information directly with the insurer," the document states. The Care Leavers Australasia Network (CLAN) says that is unacceptable and has written to Social Services Minister Anne Ruston to explain the situation.
INTERNATIONAL
Ontario school board found "vicariously liable" in sexual abuse case (Canada)
The CBC reports that a judge has found a school board in Ontario "vicariously liable" for the historical sexual abuse of a student at the hands of her teacher, in a decision that could set precedent for many other civil cases that blame school administrations for the abusive actions of teachers or other staff. In his June 30 ruling, Justice David Salmers found the co-defendants, the former teacher and the Trillium Lakelands District School Board in Lindsay, Ontario, were liable for sexual abuse that took place in the 1980s, ordering them to jointly pay more than $500,000 in damages. The former teacher, Royce Galon Williamson, was found liable for the torts of assault, battery, sexual assault and sexual battery. In his ruling, the judge said the board breached its duty to the victim, first by failing to support her after she told administrators about the abuse, and second, by failing to immediately remove the teacher from the school.
School openings across globe suggest ways to keep coronavirus at bay, despite outbreaks (Global)
According to Science, by early June, more than 20 countries had brought their children back to school. (Some others, including Taiwan, Nicaragua, and Sweden, never closed their schools.) Some schools imposed strict limits on contact between children, while others let them play freely. Some required masks, while others made them optional. Some closed temporarily if just one student was diagnosed with COVID-19; others stayed open even when multiple children or staff were affected, sending only ill people and direct contacts into quarantine. Data about the outcomes are scarce. When Science looked at reopening strategies from South Africa to Finland to Israel, some encouraging patterns emerged. Together, they suggest a combination of keeping student groups small and requiring masks and some social distancing helps keep schools and communities safe, and that younger children rarely spread the virus to one another or bring it home. But opening safely, experts agree, is also about how much virus is circulating in the community, which affects the likelihood that students and staff will bring COVID-19 into their classrooms.
Less than half of schools have robust sun hat policies in place to protect children (New Zealand)
According to New Zealand Doctor, despite schools being encouraged to implement sun protective hat wearing policy to reduce children's future risk of skin cancer, less than half participating in a University of Otago study had robust policy in place. A team of Dunedin researchers, led by Associate Professor Tony Reeder of the Social & Behavioural Research Unit in the Department of Preventive & Social Medicine, surveyed 1242 schools - 62 percent of New Zealand primary and intermediate schools - about their sun protection policies, including requirements about the use of sun hats. "Our study demonstrates that despite its potential significance for the prevention of head and neck skin cancers, there remains substantial scope for improvement in New Zealand primary school sun protection hat wearing policy, with only 43 per cent meeting optimal criteria," Associate Professor Reeder says. New Zealand and Australian melanoma skin cancer rates are consistently the highest in the world.
About the Author