Weekly Wrap: December 1, 2022
30/11/22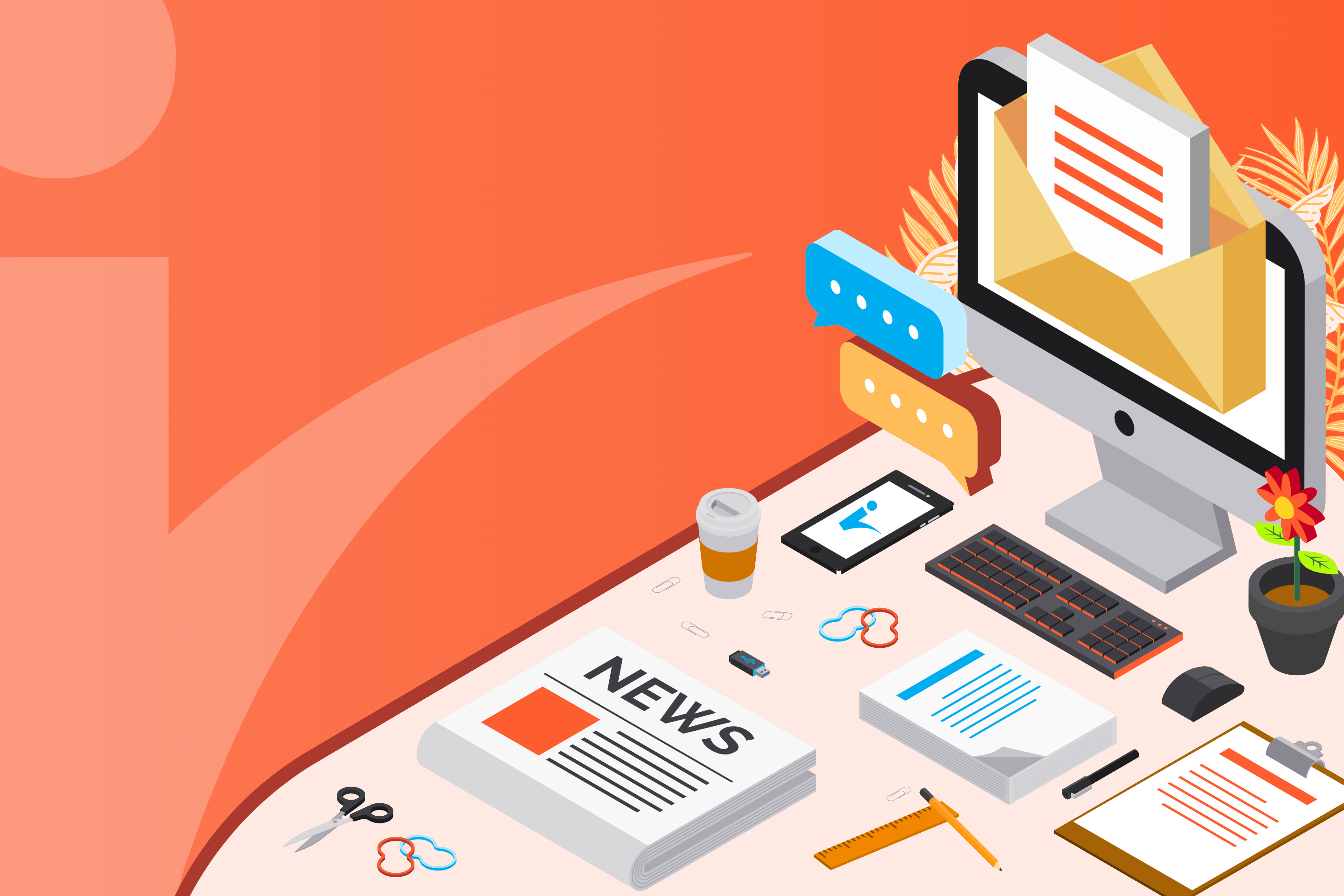 The information in the Weekly Wrap is aggregated from other news sources to provide you with news that is relevant to the education sector across Australia and worldwide. Each paragraph is a summary of the subject matter covered in the particular news article. The information does not necessarily reflect the views of CompliSpace.
---
AUSTRALIA
New report shows how and why Australia's whistleblowing laws need an overhaul
SBS News reports that recent developments in Australian whistleblowing cases have shown how critical it is to get whistleblower protection laws back up to world standards. The importance of whistleblowing has been reinforced by parliamentary debate over Australia's new National Anti-Corruption Commission (NACC). The Joint Select Committee, when reviewing the Government's Bill, [which passed the House of Representatives on Wednesday afternoon], expressed unanimous support for "wider-ranging whistleblower protection reforms" to follow, including "specific" consideration of an independent whistleblower protection commission. High among the issues is the lack of effective machinery to enforce whistleblowers' rights. This problem is shared not only by the public sector law, but by private sector protections in the Corporations Act 2001 (Cth). Analysis by SBS News shows that defective public sector protections have now spread into private sector laws.
"Maybe it needs to be prohibited": School experiment has hurt children before
The Sydney Morning Herald reports that an accident at a Sydney primary school that left 11 students injured is believed to be at least the second time the "carbon snake experiment" has gone dangerously wrong. It is believed that the experiment was the "carbon sugar snake", which typically involves ingredients such as bicarbonate soda, sugar and a flammable liquid such as methylated spirits. Investigations into an incident involving a similar experiment at a Queensland school in March 2019, when methylated spirits were applied to hot substances, are still continuing. WorkSafe Queensland said that one student sustained serious burns, one staff member suffered minor burns and a second student's uniform caught fire, but that it was extinguished without causing injury. In a statement, the Science Teachers Association of NSW said that there were strict risk assessments and risk profiling for staff to follow to ensure student safety, but that "no activity is completely risk-free."
NESA as sole NSW accreditation decision maker
The NSW Education Standards Authority (NESA) has announced that NESA is now the sole accreditation decision maker for all teachers in NSW. The change means that teachers from the three school sectors and early childhood services will have the same accreditation decision-maker and a consistent process for the first time. NESA has released a video outlining the latest changes in the Teacher Accreditation reforms. Further changes will continue to be implemented throughout 2023, with the aim of streamlining teacher accreditation in NSW for schools, principals, teachers and school sectors. NESA is regularly updating the Teacher Accreditation reform timeline via its website.
"I wasn't feeling safe": Abusive parents banned from schools under new safety orders
The Age reports that an aggressive parent who verbally abused school staff in the presence of primary students and parents, swore at a child and then defied three requests to leave the school grounds has been restricted from visiting or contacting the school for 12 months. The year-long ban followed a written warning from the principal to the parent not to be aggressive and rude to teachers. The ban, issued in September, is one of the first cases of a principal enforcing Victoria's new School Community Safety Orders, which empower them to ban parents and carers who threaten staff or interfere with school operations from visiting or contacting the school, except under strict conditions. Dr Edward Simons, acting executive director of Melbourne Archdiocese Catholic Schools, said that the orders had not been invoked across their almost 300 Melbourne Catholic schools, but that it was important that they were available to schools as a last resort.
Report calls for all Victorian children to go to mainstream schools, regardless of disabilities
According to the Herald Sun, special schools should be scrapped and all students educated under one system to eliminate discriminative assessments and practices for students with disabilities, new research says. A study by Monash University has found that policies and funding brought in under Victoria's education system, which has both mainstream and special schools, have historically been driven by the goal of eliminating "unwanted traits from the human race" – a concept known as 'eugenics'. Monash University senior inclusion and disability lecturer Kate de Bruin said that eugenic ideas, which underpinned regimes such as Nazi Germany, still existed in the education system today. "Critical influences on policy end up having a cyclic effect … and in Victoria it co-occurred with the rise of eugenics," Dr de Bruin said. Dr de Bruin said that integrating Victoria's school system would require more on-the-job training for all school staff to support all students.
Former principal of Brighton Secondary College Julie Podbury questioned in court over students' racism claims
According to the Herald Sun, a former principal of Brighton Secondary College, where five former students claim that they were subjected to systemic anti-Semitic bullying, has conceded that it was not her practice to suspend repeat offenders of racism because she saw suspension as a "reward" or "holiday". Julie Podbury, principal from 1996 to 2015, appeared in the Federal Court last week to be questioned about one student's claim that he made multiple complaints of abuse in the last two years that she worked there. He is one of five boys from the College suing the State Government, present school principal Richard Minack and two teachers, claiming systemic racial bullying from 2013 to 2020. More than 30 students have taken the stand over the seven weeks of hearings. Some have reported witnessing up to 800 swastikas graffitied across the College during their time at the school.
Candy canes banned at Sunshine Coast school, email announces
According to 4BC882 Newstalk, a Queensland school has made the controversial decision sure to divide parents and teachers this festive season. Families at Buderim Mountain State School on the Sunshine Coast received an email this week announcing a ban on candy canes. The school reasoned that they're not ideal for dental hygiene and that they could lead some children to make inappropriate behaviour choices. The email also noted that other parents may not want their children eating the sugary treats, and that if an entire class were handing them out, students could be eating them for weeks. Today reporter Andrea Crothers said that there's been a bit of a mixed reaction to the announcement. "Kids are saying it's bad, they want to be able to have their candy canes, and other people are going 'look, do we really need to have them anyway?'"
"Sexy and 17": Queensland principal's inappropriate emails to staff slammed
According to The Courier Mail, complaints have been made about a Queensland state school principal who sent "inappropriate" emails to staff including a "Sexy and 17" video featuring a topless young woman. Teachers at the school have made complaints about some of the content included by principal Jackson Dodd in a series of staff memos. The teachers say that links to "inappropriate" videos were attached to several midweek memos sent to staff from Mr Dodd's email this year. A Department of Education spokeswoman said that it had been made aware of the concerns raised and that they would be addressed in line with departmental processes. One of Mr Dodd's memos, sent in February this year, contained a link to a YouTube video of the song "(She's) Sexy and 17" by Stray Cats, which has a film clip of a topless woman in underwear. Above the link to the video was a caption with the words: "This might be a little close to home."
Queensland state schoolteacher wins fight against Education Department after permanent job offer bounces into junk folder
According to The Courier Mail, a teacher on a temporary contract has successfully appealed against the Department of Education's decision not to make her permanent after an email bungle. The Department made a job offer to the teacher by sending it to her private email address, but it bounced into a junk folder, where she did not see it until two months later, by which time the job offer had expired. The mother-of-three had been on various temporary contracts in the state system before she was offered a permanent job. After finding the offer in her junk folder more than a month after it had expired, the teacher requested a review of her temporary employment, but Education Queensland did not respond within 28 days, so she took her case to the Queensland Industrial Relations Commission (QIRC). Industrial commissioner Roslyn McLennan granted the teacher's appeal and ordered the Department to conduct a fresh review of her employment.
Former ACT rock climbing coach Stephen Mitchell pleads guilty to child sexual offences against six girls
ABC News reports that former national rock climbing coach Stephen Mitchell has pleaded guilty to sexual offences against six girls, between 1994 and 2008. Mitchell, 56, was first charged in February for acts of indecency involving three girls who were aged between 11 and 14 years old. More victims have since come forward, and on Tuesday he pleaded guilty to nine charges, including persistent abuse of a child and acts of indecency against three more girls who he coached. Mitchell is the first person to be charged with persistent sexual abuse of a child after the ACT changed its law in August. The charge had been titled "maintaining a sexual relationship with a child", but that was changed after lobbying from victims' groups and former Australian of the Year Grace Tame. Mitchell has also admitted that he gave false information when seeking a security clearance.
Some South Australian schools are mandating masks, but what are the benefits?
According to 7news.com.au, across Australia, state and territory governments have eased coronavirus restrictions and acknowledged that their populations must live with COVID-19. Mandatory mask-wearing in most states and territories has been all but removed, unless people are infectious or plan to visit a workplace or environment with vulnerable people. In South Australia, however, four public schools have enforced mask mandates on students and teachers in the last month because of a rise in COVID-19 cases. According to the South Australian Department for Education, face masks could be mandated in individual schools when COVID-19 cases reach a transmission threshold. In schools, researchers say that the mandates were intended to protect children from spreading the virus to adults. "There's very little evidence to show masks work in school settings, particularly, and that they're effective for children," Association Professor James Trauer said.
Northern Territory Parliament passes anti-discrimination law reform amid fierce backlash
ABC News reports that a suite of amendments to the Northern Territory's anti-discrimination laws have been passed by Parliament, after fierce debate and despite a strong backlash from religious groups. The changes include the contentious removal of a clause that previously allowed religious groups to discriminate against a person on the basis of their religious beliefs or sexuality, and an expansion of personal attributes protected under the legislation. NT anti-discrimination commissioner Sally Sievers welcomed the reforms. Some of the reforms have received backlash from the Territory's religious communities, including the removal of an exemption for faith-based schools still in force across other Australian jurisdictions. Under Section 37A of the previous Act, religious schools were permitted to exclude job applicants on the basis of their religious belief, activity or sexuality if they did so in good faith to avoid offending the sensitivities of their followers.
INTERNATIONAL
Industry groups call for change as youth bookings for UK remain far below pre-COVID levels (United Kingdom)
According to ICEF Monitor, a survey of more than 80 agents who book junior student groups for summer camps and other ELT programmes in Europe reveals that 83 per cent fewer students in this category came to the UK in the summer of 2022 compared with the summer of 2019. The survey was conducted by the Tourism Alliance, English UK, UKinbound and the British Educational Travel Association (BETA). Agents said that the main reason for the drop in junior group bookings was the requirement for all students to have a passport – a rule that came into being after Brexit. To stop the downward trend, the Tourism Alliance and the Tourism Industry Council are urging the Government to create a youth group travel scheme in which under-18s could enter the UK as part of a group led by a "passported leader." This would be a "collective passport" for the group.
Tech firms could be forced to hand children's data to bereaved parents (United Kingdom)
According to The Irish News, an amendment to the Online Safety Bill has been proposed that would help bereaved parents to access data about their child's social media activity, which could shed more light on their deaths. Baroness Beeban Kidron said that she will table amendments in the House of Lords that would require tech firms to supply such data. It comes after the inquest into the death of 14-year-old Molly Russell concluded that social media content that she viewed contributed to her death "in a more than minimal way." Molly died by suicide in November 2017 after viewing content linked to depression, self-harm and suicide. Baroness Kidron, a child online safety campaigner and crossbench peer, said that the amendments aim to avoid a repeat of the five-year wait that Molly's family had for her case to reach an inquest due to delays over accessing large amounts of data linked to her social media accounts and online activity.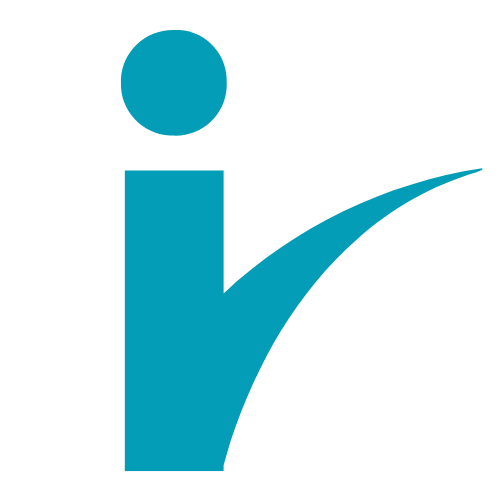 CompliSpace is Ideagen's SaaS-enabled solution that helps organisations in highly-regulated industries meet their governance, risk, compliance and policy management obligations.