Weekly Wrap: August 11, 2022
11/08/22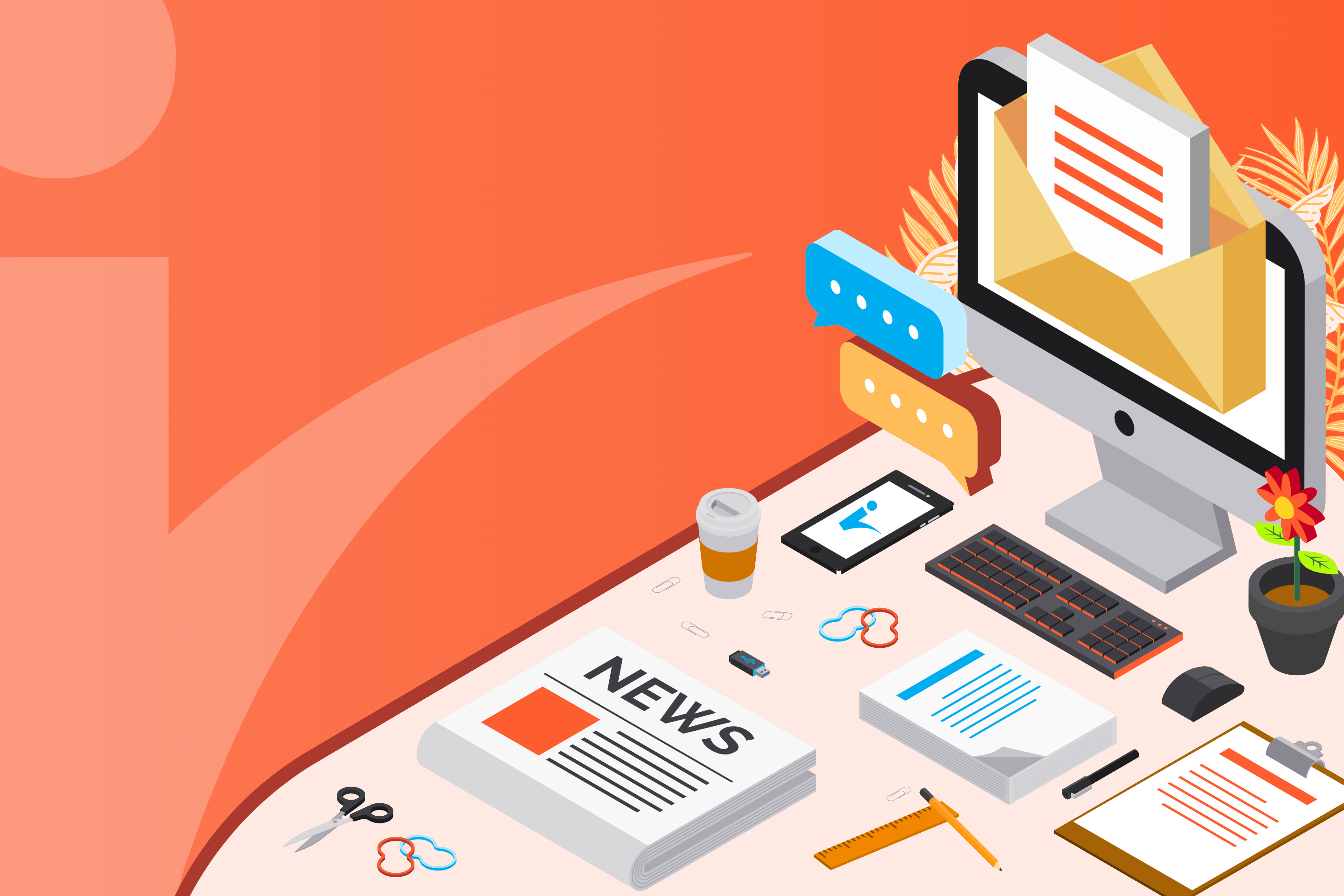 The information in the Weekly Wrap is aggregated from other news sources to provide you with news that is relevant to the education sector across Australia and worldwide. Each paragraph is a summary of the subject matter covered in the particular news article. The information does not necessarily reflect the views of CompliSpace.
---
AUSTRALIA
Students develop ties to local Indigenous language custodians
ABC News reports that ABC Education and First Languages Australia have encouraged students to create a poster featuring an Acknowledgment of Country written in the first language of their local area. Schools used the Gambay interactive map to identify the Aboriginal or Torres Strait Islander language of their area, and then worked with their local Indigenous community to translate an Acknowledgment of Country into that language. Students also used their visual art skills to create a poster featuring the translated Acknowledgment of Country. By asking schools to collaborate with local language custodians to create such a poster, First Languages Australia believes students are celebrating one of our country's most important attributes. First Languages Australia project officer and Wakka Wakka woman Annalee Pope said, "The competition provides a creative way for kids to learn about the local Aboriginal or Torres Strait Islander people, culture and language."
Ventilation key to battling COVID-19, experts say, urging Australia to do more
ABC News reports that Tasmanian schools are keeping windows and doors open as much as they can, despite winter weather. A Tasmanian Education Department spokesperson said ventilation remained a "key strategy" in its COVID-safe schools plan, and it had taken advice from an occupational physician and occupational hygienist concerning ventilation. While there are good examples of ventilation in schools and other places around Australia, the overall approach to indoor air quality is patchy, according to Professor Lidia Morawska, director of the International Laboratory for Air Quality and Health at the Queensland University of Technology. Dr Morawska said that, while opening a window is often the simplest way to improve indoor air quality, this was not always possible or practical. "We need to supplement [natural ventilation] with mechanical ventilation and better ventilation systems," she said.
"Hemingway would fail": NAPLAN takes toll on creative writing
The Age reports that NAPLAN is sapping a generation of students of their capacity for creative writing, a study has found, with the national standardised test accused of rewarding those who produce formulaic writing and penalising creative expression. "NAPLAN rewards students who use lots of adjectives, who use long words instead of short ones," study co-author Dr Shelley Davidow said. "Authors like Ernest Hemingway and Raymond Carver would fail NAPLAN because they use minimalism and short words. In creative writing, less is more. In NAPLAN, more is more." As part of the study, 54 Year 9 students at three Steiner schools embarked on a 10-week creative writing project, with each student producing a notebook of about 7000 words. Davidow said that students showed enormous improvement in their creative writing by the end of the project, "but there was actually no significant improvement according to NAPLAN in most of their criteria".
Students "denied the right to learning" by teacher shortage, NSW Parliamentary Inquiry hears
SBS News reports that NSW teachers say that a chronic staff shortage has led to unmanageable workloads due to a lack of better pay, and career and financial incentives. NSW Teachers Federation president Angelos Gavrielatos says that the unfolding crisis is putting the state's education future at risk with some 3,800 teachers needed by 2027 to keep the profession afloat. "The crisis in which we find ourselves today is worsening," he told a Parliamentary Inquiry recently. The probe comes about a month after thousands of NSW public and Catholic school teachers walked off the job for a protest in Sydney's CBD demanding better pay and conditions. The teachers' unions want a pay rise of five to seven per cent, but the NSW Government is offering three per cent. Education Minister Sarah Mitchell has defended the Government's public sector wages policy, calling it the most generous in the country.
NSW lawyers push to waive COVID fines issued to children as young as 13
ABC News reports that the New South Wales Government is resisting growing calls to scrap tens of thousands of COVID fines, which lawyers say were unjustly issued, including to a teenager with an intellectual disability. The question of whether the Government and NSW Police were heavy-handed in their pandemic response will be argued in a test case before the NSW Supreme Court. The Redfern Legal Centre hopes its legal challenge will quash 45,000 fines, which it says failed to properly outline the offence committed. The centre's Samantha Lee said, "One child who has an intellectual disability was given three $1,000 fines for being out of his house. Under the fine acts, someone who has an intellectual disability should not have been issued a fine." Human Rights Commissioner Lorraine Finlay said that she wants to see all fines suspended nationally given that the system disproportionately affected poorer communities in NSW and Victoria.
New ACT amendment empowers historic child abuse survivors to come forward
According to Riotact, an amendment Bill currently before the ACT Legislative Assembly has provided new hope for survivors of historic child sex abuse. The Justice and Community Safety Legislation Amendment Bill 2022 (ACT) will amend the current Legislation Civil Law Wrongs Act 2002 (ACT) to empower survivors to pursue certain historic claims anew, according to Maliganis Edwards Johnson (MEJ) lawyer Hassan Ehsan. "This will introduce a power to allow victims to seek that previously entered into settlement agreements be set aside, if it is just and reasonable to do so," Mr Ehsan said. "The objective is to provide an avenue for survivors to apply to the court to set past settlement agreements aside if, at that time the agreement was made, there were legal barriers for survivors." Mr Ehsan said many barriers existed before implementation of the findings of the 2017 Royal Commission into Institutional Responses to Child Sexual Abuse.
Victorian schools urged to share information to keep kids safe
According to The Educator, Australia risks losing more than 4,000 additional lives to suicide in the next five years due to the COVID-19 pandemic alone. In Victoria, educators are being encouraged to share important information about children that improves wellbeing and safety outcomes under the Child Information Sharing Scheme (CISS). Education and care employees are required to respond to requests for information under the CISS and the Family Violence Information Sharing Scheme (FVISS), in accordance with current legislation. CISS resources and training upskill providers such as education and care services to help them to develop a complete view of at-risk children. They are then able to share that information with other approved agencies, making it easier to identify children's needs earlier and prevent escalation. The Community Child Care Association is urging all Victorian educators to explore CISS resources and complete the training to support children in their care.
Protecting Queensland's gender diverse students: the importance of getting it right
According to The Educator, with an increasing number of young people identifying as gender diverse, schools are becoming more mindful of their obligations towards these students, and what it means if they fail to meet them. Human rights lawyers recently accused 11 private schools of exposing their students to potential discrimination after their enrolment forms demanded prospective families support beliefs denouncing homosexuality and diverse gender identity. In July, the Queensland Human Rights Commission reviewed the State's Anti-Discrimination Act, prompting many schools to evaluate their obligation towards LGBTIQ students. Megan Kavanagh, a partner in Colin Biggers & Paisley's employment and safety team, notes that private schools may be subject to exemptions under anti-discrimination laws, however discrimination may still be referred to the Queensland Human Rights Commission or the Non-State Schools Accreditation Board.
"Flirty" Queensland teacher on trial for alleged indecent acts with student
According to the Brisbane Times, suspicions were raised about a "flirty" Queensland teacher when his car was often seen outside a female student's house before school, a court has heard. A friend of the female high school student – who was 15 at the time – told a Brisbane Magistrates Court committal hearing on Monday that the teacher was also "touchy and feely" with the girl in public. The man has been committed to stand trial in the District Court at a later date amid allegations of indecent treatment involving a student between June 2000 and March 2001. The female student first spoke to police about the allegations in February 2018. The man appeared at Monday's hearing on 10 charges including five counts of indecent treatment of a child under 16. He was not required to enter a plea.
Western Australian Education Department bans primary school kids from stand-up paddleboards after students blown off course
According to The West Australian, the Western Australian Department of Education has slapped a temporary ban on stand-up paddleboard (SUP) use by all students in Western Australian public primary schools after a frightening incident where children on a camp were blown off course and drifted out to sea. A group of seven Year 6 students and one teacher were paddleboarding in the ocean when a sudden change in conditions sent them drifting offshore in December. One child was injured and needed medical treatment. The ban on stand-up paddleboarding during camps or school-based outdoor education activities only came into effect recently, even though the incident unfolded more than seven months ago. It will remain in place until the Department carries out a review of its current policy. The instruction to all public schools says staff cannot deliver SUP activities to primary school students or allow any approved or external provider to do so.
COVID worries prompt RAT blitz for Western Australian schools
According to The Educator, an additional 11.87 million Rapid Antigen Tests (RATs) will be distributed via public, Catholic and independent schools in the coming weeks, to assist families and staff with testing and early detection of COVID-19. This brings the total number of free RATs distributed to schools to more than 20 million. New sub-variants have led to the increase in infections and reinfections, and to further support face-to-face learning and minimise disruptions to schooling, the McGowan Government will again provide 20 free RATs for each student and an allocation to all staff members. The allocation complements other recommendations following National Cabinet to strongly encourage mask-wearing indoors – which includes schools – to help reduce the risk of COVID-19 transmission. Parents and carers are encouraged to reiterate to their children the importance of wearing a mask, good hand hygiene and to wear a mask themselves when visiting schools.
Girls slip through the cracks due to "referral bias": Western Australia conducts Australian-first study
According to The Educator, young girls are just as likely to be living with language difficulties despite more boys being referred for support services, new research has found. The Curtin University-led study seeks to shatter the "referral bias" and is the first to detail the prevalence of Developmental Language Disorder (DLD) in Australian children. Lead author Dr Sam Calder and co-author Dr Lizz Hill examined the language skills of more than 1,600 children aged 10 years as part of the Raine Study, the nation's longest-running public health study. Despite more young boys being referred for clinical services, the study found no significant difference between boys and girls meeting the criteria for DLD, pointing to a "referral bias" for young boys. Dr Calder said that it is therefore "vitally important" for parents, educators and health professionals to be vigilant in advocating for young girls with language and learning challenges to ensure that they receive the same support that boys are receiving.
INTERNATIONAL
Teachers critical to detecting and reporting child maltreatment (United States of America)
According to Mirage News, school closures during the height of the COVID-19 pandemic may have resulted in at least 5,500 fewer reports of endangered children, according to a new study showing teachers' essential role in the early detection and reporting of child maltreatment. Time spent in school and the resulting contact with teachers and other school staff leads to increases in reports of child maltreatment – cases that would not have been discovered otherwise, the study found. "Child maltreatment is a vexing problem in the U.S.," said Maria Fitzpatrick, professor of economics and public policy in the Cornell Jeb E. Brooks School of Public Policy. "To protect children, we need to better understand why so many are maltreated – 13 per cent according to one study and four in 10 according to another. Maltreatment has significant costs for society. Early detection is crucial because it leads to quicker intervention and that can result in providing a child with a safe, permanent home."
Teachers in England "fear they are missing signs of far-right radicalisation" (United Kingdom)
The Guardian reports that teachers in England who feel overstretched by pandemic catch-up and curriculum demands fear that they are missing signs of far-right radicalisation in classrooms and lack the training to effectively challenge extremist views among pupils. Swastikas doodled on a chemistry book, white-power slogans daubed on exam papers, pupils quoting from videos by the far-right activist Tommy Robinson and hate speech against refugees are a few of the more obvious signs of the influence of the far right on schoolchildren, as reported by teachers and other staff. They are also starting to hear language associated with "incels" – a subculture of men who describe themselves as involuntarily celibate, with links to the "alt right" in the U.S. – whose misogynistic views are considered to be extremist. Research by University College London's Institute of Education found that racism, misogyny and homophobia are widespread in schools throughout England.
"Never seen it this bad": America faces catastrophic teacher shortage (United States of America)
According to The Washington Post, the teacher shortage in America has hit crisis levels – and school officials everywhere are scrambling to ensure that, as students return to classrooms, someone will be there to educate them. "I have never seen it this bad," Dan Domenech, executive director of the School Superintendents Association, said of the teacher shortage. Why are America's schools so short-staffed? Experts point to a confluence of factors including pandemic-induced teacher exhaustion, low pay and some educators' sense that politicians and parents – and sometimes their own school board members – have little respect for their profession amid an escalating educational culture war that has seen many districts and states pass policies and laws restricting what teachers can say about U.S. history, race, racism, gender and sexual orientation, as well as LGBTQ issues.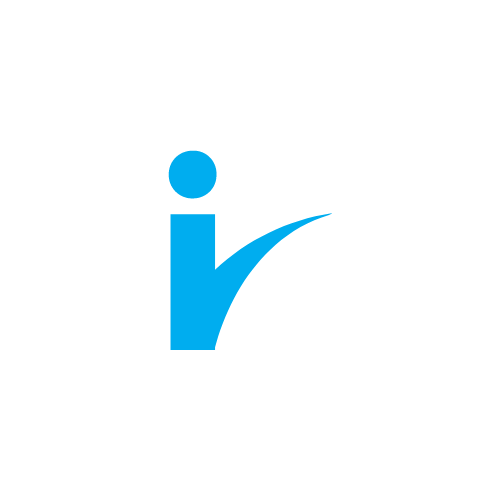 CompliSpace delivers industry leading SaaS solutions for High Impact Organisations in Highly Regulated Industries to ensure they meet their GRC obligations.