Weekly Wrap: August 4, 2022
4/08/22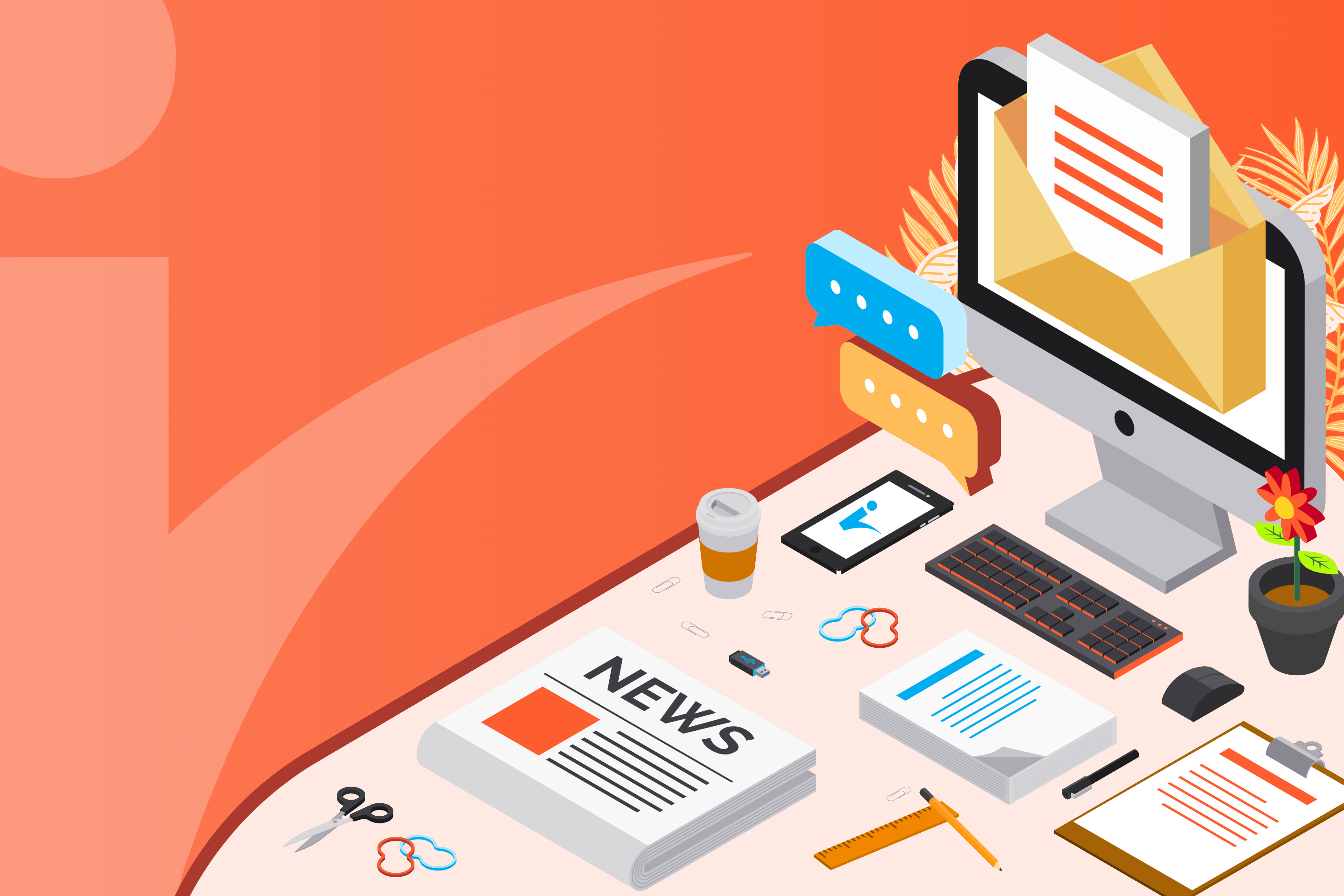 The information in the Weekly Wrap is aggregated from other news sources to provide you with news that is relevant to the education sector across Australia and worldwide. Each paragraph is a summary of the subject matter covered in the particular news article. The information does not necessarily reflect the views of CompliSpace.
---
AUSTRALIA
Teacher shortages prompt Federal Government to consider massive pay rises for some and paying others to retrain
ABC News reports that dire teacher shortages have pushed the Federal Government to consider radical reforms to get more people to take up the profession or stay longer. Under a plan to be tabled at an emergency meeting of federal, state and territory education ministers next week, senior teachers could get a pay rise, while professionals who want to retrain to be teachers could be paid to learn on the job. But a pay rise would not be for everyone. So-called "master teacher" or senior teaching positions would be awarded a 40 per cent wage boost. Federal Education Minister Jason Clare said paid teaching internships were on the table for professionals from other industries who were doing a two-year master's degree in education. The Australian Education Union deputy president Meredith Peace said the paid internship option could work. But she wasn't convinced by the idea of master teachers with big pay rises, arguing a wage rise for all teachers would be fairer.
Criminal prosecutor calls for overhaul of sex education
According to the Australian Financial Review, Australia needs to overhaul its approach to sex education to stop the "conveyor belt" of assault cases facing the courts and better prevent crimes before they occur, a sex crimes prosecutor says. Tired of seeing the same cases "over and over again" in her role at the ACT Criminal Prosecutor, lawyer Katrina Marson recently completed a Churchill Fellowship investigating ways other countries are trying to "actually stop this conveyor belt of [sexual crimes] further up the line". She found that meaningful relationships and sexuality education were key, as it helped address the patterns of how "people might relate to each other or the attitudes that they might hold, about the expectations that they have, what they will look like, what they think they're entitled to do or say" that she saw repeated across cases. Now, she is calling for such education to go further than simply implementing consent education into the curriculum.
Education as important as Voice to Parliament, says Aboriginal leader
The Age reports that a worsening rate of Aboriginal children who are developmentally ready for school shows the Federal Government should devote the same "vigour and commitment" to challenges such as education as it does to legislating a Voice to Parliament, according to Pat Turner. Turner, who is one of Australia's most prominent Indigenous leaders, said education was failing Indigenous children "across the board" and needed a complete review in partnership with Aboriginal leaders. The Productivity Commission's annual data snapshot on Closing the Gap showed that 96.7 per cent of Aboriginal children were enrolled in early childhood education in 2021 – significantly higher than the target. However, only 34.3 per cent were developmentally ready for school, compared with 56.2 per cent of non-Aboriginal children. This was a decline of 35.2 per cent from the baseline year of 2018.
Racism in current education systems called out at Garma
NITV News reports that the recent education forum at the Garma Festival has heard the "structural racism" within current education systems in Australia called out, with governments prompted to invest in culturally safe teaching methods. Distinguished Professor Marcia Langton made the remarks alongside Aboriginal and Torres Strait Islander Social Justice Commissioner June Oscar, pointing to teachers deciding to not teach Indigenous history and culture as much as they should. The professor said, "there remains a denialist approach" to frontier wars in schools and while individual teachers will approach the subject, they often get criticised for being "divisive". She called on the nation to remember a reform put forward in the Uluru Statement From the Heart of truth-telling. "Our children deserve the truth, why bring them up with lies?" She also stated that racist attitudes are very much "still alive" in the education system. Ms Oscar put forward the solutions of creating "culturally safe and trauma-informed teaching", saying that would be considered "true truth-telling and reconciliation." "We owe this to our children and their futures," she said.
Working from home "considerably more effective" than masks on children
The Sydney Morning Herald reports that a pandemic adviser to the Federal Government says that people should work from home if they can and warned employers not to expect their COVID-infected staff to continue working while ill. Professor Jodie McVernon, one of Australia's most influential epidemiologists, said workplaces had long been shown to be catalysts for COVID-19 spread through the community and if it was possible for people to work from home during the current wave, it was a "sensible thing to do". Epidemiologist Professor James Trauer said that, rather than mandating masks in young school children, the first thing he would do if there was a need to reduce COVID-19 spread would be to get people who can work from home to do so. "I think that's going to be considerably more effective than asking eight-year-olds to put on face masks," he said.
Lift school age to six to put students on more even footing, says NSW Education Minister
The Sydney Morning Herald reports that lifting the NSW school starting age to the year a child turns six would reduce wide age gaps in classes and put students on a more even footing, NSW Education Minister Sarah Mitchell says. The introduction of a pre-kindergarten year, announced by the NSW Government last month and set to be available to all children by 2030, "will be an opportunity to recalibrate" the school starting age in NSW, where the age differences in classrooms can stretch up to 18 months. "My goal would be school the year you turn six, and universal pre-kindergarten the year you turn five, and then still that opportunity for four years of early childhood education before that," Mitchell told a Centre for Independent Studies event on Tuesday. Deciding when to send children to school has been long-debated among parents, and many private schools now nominate 31 March as their cut-off.
Thousands of NSW school students descend on Australia's largest road safety event
According to the NSW Government, Australia's largest road safety event, bstreetsmart, kicked off on Tuesday at Qudos Bank Arena with more than 20,000 NSW students in Year 10 to Year 12 from 195 schools expected to attend across three days. Minister for Metropolitan Roads Natalie Ward said that it was great to welcome back students to this important educational event. "Tragically, young people aged 17-25 represent about 20 per cent of drivers killed annually on NSW roads, but only make up about 15 per cent of licence holders," Mrs Ward said. "We know that education is one of the best ways to prevent these deaths and injuries among young people on our roads, with the number of young drivers killed on NSW roads having halved since the introduction of the Graduated Licensing Scheme in 2000." Between 2016 and 2020, 165 young drivers aged 17-25 died on NSW roads and about 2,719 were seriously injured.
NSW teachers soften opposition to new rules for fewer, shorter student suspensions
The Sydney Morning Herald reports that the NSW Government has reached a compromise with the powerful teachers' union over the planned overhaul of suspension and expulsion policies in public schools, paving the way for new rules designed to reduce the number of sanctions to take effect next term. The student behaviour and inclusive education policies, which have been delayed twice because of opposition from the NSW Teachers Federation, include plans to halve the length of school suspensions and ensure students are not sent home more than three times a year. The Federation cited "positive outcomes" from the discussions, also giving the green light for teachers to engage in any relevant professional training. NSW Education Minister Sarah Mitchell said that the new approach would reduce the length of suspensions and give principals, teachers and staff better guidance in managing behaviour in line with findings from the Disability Royal Commission.
NSW HSC Study Guide 2022 out now
According to the NSW Education Standards Authority (NESA), this year's 2022 Sydney Morning Herald HSC Study Guide is jam-packed full of useful information to help HSC students prepare for their final exams, including strategies to manage and reduce exam stress, top scoring exam answers in 2021, and study and exam advice from past HSC students. COVID-smart protocols are also now available for the HSC Languages oral exams and HSC performance exams. These reflect the current NSW Health advice and will be updated if anything changes. Principals can access the protocols via Schools Online. Protocols for the written exams will be published later in Term 3 and communicated to exam staff, students and principals.
Respiratory virus sends more Victorian children to hospital than flu or COVID
The Age reports that doctors are warning of an outbreak of a potentially serious respiratory illness that can cause pneumonia among children and is presently responsible for more paediatric admissions to Victorian hospitals than COVID-19 or the flu. Children are presenting to hospitals with respiratory syncytial virus (RSV) at alarming rates this winter, after repeated lockdowns over the past two years contributed to waning immunity among children who were not exposed to an array of viruses, particularly those that cause flu-like symptoms. The Royal Children's Hospital and the Royal Melbourne Hospital confirmed that more child patients had currently been admitted with RSV than for COVID-19 or the flu, and it's expected that the surge could last several months. COVID-19 restrictions suppressed the spread of RSV in the winter of 2020 and again in 2021, although there was an unseasonable spike of cases in February last year.
Compensation reform for institutional child abuse survivors in South Australia comes into effect
ABC News reports that laws allowing survivors of child abuse to sue institutions for compensation recently came into effect in South Australia. The state had previously not set a commencement date for the Civil Liability (Institutional Child Abuse Liability) Amendment Act 2021 (SA), which allows abuse survivors to sue institutions for compensation. South Australian Attorney-General Kyam Maher told ABC Radio Adelaide that the laws would come into effect two months earlier than estimated. Under the new laws, abuse survivors will be able to sue institutions that put their assets in trusts or are unincorporated organisations, such as some churches. The laws also allow courts to set aside previous settlements, allowing survivors to reopen a claim. The amendments were recommended in 2015 by the Royal Commission into Institutional Responses to Child Sexual Abuse, and South Australia was the last to pass the legislation in some form.
South Australian guidelines for responding to sexual behaviour in children and young people
The South Australian Department for Education has released the third edition of 'Responding to problem sexual behaviour in children and young people: Guidelines for staff in education and care settings', 2019. The guidelines are for staff who work with children and young people in government and non-government settings, including schools. The guidelines assist staff to recognise problem sexual behaviour and understand their role and the roles of others when responding to problem sexual behaviour. The guidelines also help staff to respond to problem sexual behaviour. This includes when working with children and young people, families and caregivers, and other professionals.
Changing the law in Western Australia to shield kids from e-cigarette advertising on social media
According to The University of Western Australia (UWA), researchers from UWA and Curtin University will investigate ways that state laws can be changed to shield young people from advertisements for e-cigarettes on social media, including from influencers. The team will look at ways legislation and regulatory frameworks can be modified to reduce children's exposure to vaping ads. "The main goal of the project is to protect children in Western Australian from vaping, which can seriously affect their health," Dr Bromberg said. "Research has shown that when young people [saw] e-cigarette advertisements, it increased the possibility that they would try vaping so it is important to have appropriate e-cigarette legislation and regulatory frameworks to control how these are advertised." The project team will review current legislation and compare it to laws in relevant areas internationally before making practical recommendations on changes to legislation, regulatory frameworks and policy.
INTERNATIONAL
Sunak says that as PM he would back creation of new grammar schools (United Kingdom)
The Guardian reports that Rishi Sunak has said that he would back the creation of new grammar schools if he becomes Prime Minister. The former Chancellor, who attended one of the UK's most expensive schools, used his opening speech at a debate in Leeds to say he would create "a Britain where the birthright of every child is a world class education". "I believe in educational excellence, I believe education is the most powerful way that we can transform people's lives. But I also think there's lots we can do with the school system as we have it," Sunak said, highlighting reforms carried out by Michael Gove when he was Education Secretary. Grammar schools were phased out in most parts of the country from the 1960s in favour of the comprehensive system, amid concerns that they entrenched inequality. Some Conservative MPs have long hankered after their return, despite evidence that they tend to disproportionately benefit the children of wealthier families.
New Zealand schools hit by bomb threats in suspected overseas "cyberbot" attack (New Zealand)
The Guardian reports that over a dozen schools across New Zealand received bomb threats recently. Many of the schools were forced to lock down or evacuate. At least some of the threats are believed to be hoaxes, which schools say could be coordinated by an overseas "cyberbot". In a similar incident in 2016, more than 30 schools across the country received calls that played a recorded message threatening live bombs on school grounds. New Zealand Principals' Federation chief executive Cherie Taylor-Patel told RNZ she had spoken to Secretary of Education Iona Holsted. "The ministry has said that their understanding is that this was actually a cyberbot coming in from overseas," she said. New Zealand police said in a written statement that they were investigating threats made at schools across the country. "Police take threats of this nature extremely seriously and is making inquiries to determine the source of the calls," it said. "At this stage police do not believe there is a safety risk."
Schoolchildren who lack sleep "may experience negative impact on their brains" (United States of America)
According to The Irish News, primary school children who get less than nine hours of sleep a night have significant differences in brain regions responsible for memory, intelligence and well-being, a new study suggests. These differences could be associated with greater mental health problems, like depression, anxiety and impulsive behaviours, in those who lacked sleep. The NHS and the American Academy of Sleep Medicine recommend that children aged six to 12 sleep nine to 12 hours per night. Researchers examined data collected from more than 8,300 children aged nine to 10 years who were enrolled in the Adolescent Brain Cognitive Development (ABCD) study in America. They say that their study is one of the first findings to demonstrate the potential long-term impact of lack of sleep on neurocognitive development in children. It also provides substantial support for the current sleep recommendations in children, the researchers say.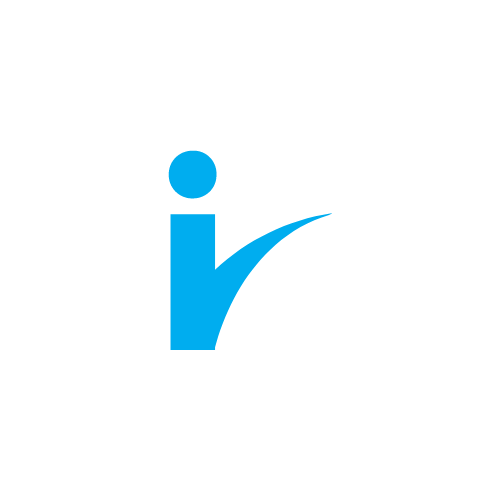 CompliSpace delivers industry leading SaaS solutions for High Impact Organisations in Highly Regulated Industries to ensure they meet their GRC obligations.