Physical Supply Chains
Changes to our physical and macroeconomic environment due to the COVID-19 pandemic has seen disruption to supply chains in all businesses and across all industries and this will have a significant financial impact if not mitigated quickly.
Schools have not been spared from this dilemma as many schools rely on products from overseas manufacturers or use vendors whose businesses may have had to close.
Reduction in the reliability of supply chains, especially across borders and the rise in demand for many products, catching manufacturers and suppliers by surprise (panic-buying seen across the world), may seem far removed from the operation of a classroom but many can and will impact the operation of a school.
Imagine if a school did not have an adequate supply of toilet paper and was waiting on new supplies. Large retailers are only this week re-stocking their shelves with this product, yet many schools have been operating with 50 to 60 percent of students or more for nearly two weeks. This is a necessity that students and staff must have.
In addition, reliance on only one supplier or a small supply base, in times where bankruptcies will most likely be high in the coming months also has the potential to cause mass disruption. If schools cannot access a reliable supply of a particular good or service, then they may not be able to have a safe or a clean environment or deliver educational outcomes.
For example, a Western Australian government school principal was recently stood down after sending a letter home to parents requesting only children of essential workers or those unable to stay at home attend school for the first week of the term (April 29 - May 1), with only Year 11 and 12 students returning for weeks two and three. This was in direct contravention of the direction given by the WA Minister of Education. However, the principal noted in her letter to the parents
Currently we have placed an order for critical and additional cleaning supplies but have been told these are in short supply and at this point it is unlikely these will be available for the commencement of school.
Another example of a physical supply chain is the ability for a school canteen to continue to offer the options of safe and healthy take-away meals for all students and staff. If the suppliers for many of the products are unable to guarantee either supply or delivery and if the food services are not accessible to students, it may force them to bring food from home, which, depending on the home environment, could be a very healthy meal or a bag of potato chips and a soft drink, or worse, it may encourage older students to leave the grounds or order food in via a fast food delivery service.
In addition to the inability to provide the relevant food services to students and staff, the school may end up with the compounded problem of a canteen that is staffed and now running at a considerable loss. Volunteers can assist, but most schools have paid canteen managers.
The break in the supply chain could also result in wide ranging human resource management problems if other staff were unable to complete their work due to a lack of products or external services.
Supply Chains of Service Providers
Another area of concern are contracts with service providers and schools not having appropriate escape clauses in contracts should, for example, the maintenance of the grounds or the regular cleaning of the classrooms have been unnecessary during lockdown.
Schools often use vacation periods as an opportunity for maintenance of grounds and buildings. Painting of internal walls or pest control applications simply cannot take place while students are using the classrooms and facilities. In addition, there is often at least two to three days following this type of regular maintenance where the rooms/facilities still should not be used. During the holidays, how many schools decided to stand down grounds staff or maintenance staff in order to not only meet the government social distancing and isolation requirements but to also save money knowing that families of students may be experiencing financial difficulties and would possibly be seeking fee remission?
Cleaning staff also often conduct detailed cleans during these vacation breaks and they will often work in teams of three or four. Once again, were the cleaning staff advised that their services would not be required during this same period? Schools that had fixed contracts with their external contractors would have had no option other than to continue to pay the contracts or face the possibility of legal action if they attempted to break or change the contract details to accommodate both their reduced needs and the requirement to save money in preparation for another clear risk-a very much reduced cash flow position due to parents being unable to pay fees.
Conversely, as schools are now being encouraged to open again quickly, their regular service providers may have limited capacity to carry out the new requirements to reduce the school's infection control risk by carrying out more regular and detailed cleans.
Using the same example of cleaning contractors, if the current contractors are not able to provide the level of service required as they may be contracted to other businesses as well, the school would now have to conduct formal due diligence procedures with prospective new vendors. This should never be done in haste as it could result in poorly performing contractors being given a short-term contract. This could result in reputational damage (if the school is not kept properly clean) or legal risks, if a child contracts an infectious disease due to poor or inadequate cleaning practices.
Dealing with these Supply Chain Risks
The risks associated with breaks in supply chains of either products or services can be mitigated by schools through ensuring that they plan for these contingencies by:
Having multiple suppliers that can deliver the same types or quality of goods and having pre-determined their quality and viability by formal due diligence processes.

Using products, wherever possible, that are manufactured locally or at least within Australia. Unfortunately, many information communication technology products are imported from overseas and schools may find it difficult to access these types of products for some time. An example of this is the simple task of requiring microphone headsets for students to use with their laptops. Due to the number of people who have been able to work from home during the last six to seven weeks, there are almost no headsets available in the country or there may be up to a four-week delivery delay. Try explaining that to the Year Four teacher who needs to have 28 nine-year old children all connected to an interactive learning program next week!

If possible, maintaining a supply of goods in storage that allows the school to be able to carry on its usual functions without relying on deliveries for a manageable period of time. For example, many schools either engage uniform providers or hold their own stock of uniforms and would usually have sufficient supplies for close to a full school term. There are considerable cost factors associated with this possibility. Please also note that this would only apply to non-perishable products too.

Ensuring that all contracts with service vendors such as cleaning companies, maintenance companies and so forth allow for the discontinuation or stand down of the services (with no resulting costs of charges) to allow for extreme circumstances or downturn in business. For example, if a school was gutted by fire, cleaners would not be required until after a full rebuild and repopulation of new rooms by students.

Schools should ensure that they understand and incorporate the principles of 'stand down' periods for staff whose awards allow for this to take place.
Summary
By understanding the broad range of strategic and operational risks being faced by a school's supply chain, risk mitigation and risk management strategies can be developed.
These strategies can reduce the likelihood of interruption, reduce the severity and improve the recovery time thus protecting the organisation, its customers and suppliers. In addition, a review can identify opportunities to improve performance, align processes, improve reporting, reduce costs and improve service.
---
Authors
Rebekah Doran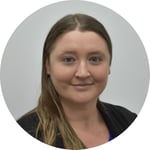 Rebekah Doran is a Consultant in our Corporate and Financial Services team. Rebekah holds a Juris Doctor and a Masters of International Law from the University of Technology, Sydney. After completing her studies in 2016, Rebekah attended the Hague Academy Summer Program on Public International Law and completed an Internship at Hiways Law Firm in Shanghai in 2017, where she worked with the International and Commercial law team.


Craig D'cruz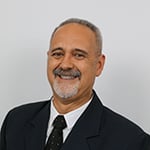 With 37 years of educational experience, Craig D'cruz is the National Education Lead at CompliSpace. Craig provides direction on education matters including new products, program/module content and training. Previously Craig held the roles of Industrial Officer at the Association of Independent Schools of WA, he was the Principal of a K-12 non-government school, Deputy Principal of a systemic non-government school and he has had teaching and leadership experience in both the independent and Catholic school sectors. Craig currently sits on the board of a large non-government school and is a regular presenter on behalf of CompliSpace and other educational bodies on issues relating to school governance, school culture and leadership.