Following a recent Four Corners investigation aired by the ABC, St Kevin's, a prominent non-government boys' school in Melbourne, has come under fire for allegedly mishandling a child abuse incident, as well as dismissing similar concerns.
The investigation primarily focuses on the case of a volunteer athletics coach who was convicted of grooming a Year 9 student in 2015. The victim stated that the school offered him no support throughout the trial process and the investigation found that the headmaster, who has since resigned, gave a character reference in support of the coach during the sentencing phase of the trial.
The Victorian Regulations and Qualifications Authority (VRQA) has also announced an investigation into the school and its child protection practices and its compliance with Ministerial Order 870. The VRQA investigation is likely to assess the broad performance of the school in its child protection policies and practices and its implementation of Victoria's Child Safe Standards. The governing body, EREA, is also likely to come under scrutiny in relation to organisational and governance reporting in compliance with the Child Safe Standards.
The Four Corners Report raises questions surrounding the effectiveness of legislation that places responsibilities on schools to protect the children in their care, the wave of legislative reform that Victoria introduced in 2017 (after the date of the alleged incident), as well as the recommendations from the Royal Commission Into Institutional Responses to Child Sexual Abuse (Royal Commission) which are now being stridently tested under public scrutiny.
Grooming
Grooming includes behaviours that manipulate and control a child, their family, other support networks, or institutions, with the intent of gaining access to the child, obtaining the child's compliance, maintaining the child's silence and avoiding discovery of the sexual abuse. The sexual activity itself may not take place or even be discussed. In certain circumstances, grooming is a sexual offence under the Crimes Act 1958 (Vic).
The Royal Commission defined grooming as:
the use of a variety of manipulative and controlling techniques

with a vulnerable subject

in a range of inter-personal and social settings

in order to establish trust or normalise sexually harmful behaviour

with the overall aim of facilitating exploitation and/or prohibiting disclosure of the harmful behaviour.
As noted by a team of experts in sexual violence research and prevention, "the nature of school environments provides regular interactions between students and staff, as well as authority of staff over children. This can facilitate grooming and create opportunities for abuse". In the same article, the term "institutional grooming" is used to describe the act of abusing one's authority within a child-related organisation to gain access to a child.
In situations where students are in contact with coaches, volunteers or co-curricular staff, these staff may well contact students through personal emails, texting or social media. In the case investigated by Four Corners, the victim was sent inappropriate messages by the perpetrator, a volunteer athletics coach, through Facebook Messenger. This kind of communication, as it takes place outside of official school channels, often poses a higher risk of grooming to children.
Within schools and especially when managing co-curricular staff, school management must be attentive to the risk of abuse to students from these forms of communication and have adequate policies and procedures (including relevant codes of conduct) as well as training programs in place to manage these risks and any resulting allegations.
New Offences and Civil Liabilities
In addition to issues surrounding identifying and responding to grooming, the facts revealed by Four Corners highlight a range of potential offences or civil liabilities that came into force after the relevant incident, which occurred in 2014.
In this regard schools should be aware that the Victorian Parliament has since introduced two new offences, as well as a civil law duty of care, that would potentially open school staff up to criminal prosecution, and/or the school to civil liability, should a similar set of circumstances occur now. In the context of a school, these are:
Failure to Protect (section 49O Crimes Act 1958 (Vic)) – a person in a position of authority (including at a school), who comes to know that an adult associated with the school poses a substantial risk of committing a sexual offence against a child under the school's care, has a duty to take immediate action to protect the child/ren from that risk. This offence carries a maximum of five years' imprisonment.
Failure to Report (section 327 Crimes Act 1958 (Vic)) – any adult (including school staff) who has a reasonable belief that a sexual offence has been committed against a child under 16 years of age by someone over 18 years of age must report this to the Police. This offence carries a maximum of three years' imprisonment.
Liability of Organisations (section 91 of the Wrongs Act 1959 (Vic)) – certain organisations (including schools) have a duty to prevent the physical or sexual abuse of a child under the organisation's care by an individual associated with the organisation, and – if a negligence action is brought against a school as a result of that abuse – a court will presume that the school breached that duty unless the school can prove that it took reasonable precautions to prevent the abuse.
The Child Safe Standards and the VRQA
While criminalising behaviour that allows child abuse to go undetected and making it more difficult for schools to escape civil liability for abuse that occurs on its watch are certainly steps in the right direction, these new laws apply after the event, and are thus limited in their power to protect children from harm. This is why Victoria required schools, among other child-related organisations, to take responsibility for creating a safe environment for children.
In November 2015, the Victorian Parliament passed the Child Wellbeing and Safety Amendment (Child Safe Standards) Bill 2015 (Vic) to introduce the Child Safe Standards (Standards) into the Child Safety and Wellbeing Act 2005 (Vic). This legislation outlines the minimum standards that child-related organisations must uphold in order to create child-safe environments.
Under section 4.3.1.(6)(d) of the Education and Training Reform Act 2006 (Vic), all Victorian schools are required to meet the Child Safe Standards as a requirement of their registration. The VRQA, which issues the "Guidelines to the Minimum Standards and Requirements for School Registration" (Guidelines), has been tasked, under Ministerial Order 870, with "monitoring and enforcing" compliance with these standards within schools. In initiating an investigation into the school that was the subject of the Four Corners investigation the VRQA is exercising this power to assess and ensure the safety of students.
Practising a Child Safe Culture
Under the Guidelines, schools in Victoria are required to have appropriate child protection policies and procedures in place. However, as found by the Royal Commission and as has become apparent from this recent news coverage, policies alone are insufficient to prevent incidents of abuse. There is also a need to transform these policies and procedures into a school's culture, specifically through robust staff training and through leadership that enforces a zero tolerance child abuse policy.
In the course of an investigation, it is likely that the VRQA will review a school's implementation of Standard 1 – "strategies to embed an organisational culture of child safety, including through effective leadership arrangements". As stated by the Commission for Children and Young People (CCYP) on their website, implementing a culture of child safety requires strong governance and action from leaders within the organisation.
Additionally, the Royal Commission found that, when abuse occurred in institutions, this was often because:
"leadership and governance had failed (such as not acting on suspicions or allegations of grooming or abuse)"

"there were inadequate or poorly implemented policies and procedures (resulting in ambiguity on what and when to report concerns)"

"there was insufficient training for staff to able to spot grooming and signs of sexual abuse at school."
As is the case for any kind of cultural reform across institutions, it is necessary for change to not only come from external legislation but be adopted and enforced by leaders. The facts of this case give rise to a clear opportunity to assess the strength of child protection leadership within schools following the Royal Commission's Final Report and Victoria's implementation of its Child Safe Standards. Hopefully this moment will also lend itself to be a motivator for all schools, both in Victoria and across the country, to reassess their own child protection practices and work towards a safer school culture for children in their care in the future.
Authors
Deborah De Fina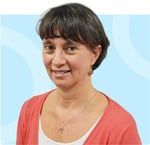 Deborah recently completed five years working with the Royal Commission into Institutional Responses to Child Sexual Abuse where she assisted the Royal Commission to establish the Private Session process and subsequently managed its legal aspects. Prior to working with the Royal Commission, Deborah had her own successful consulting practice where she specialised in the statutory child protection system, legal issues facing children and vulnerable people, and legal aid. She also spent more than nine years at Legal Aid NSW, as a child protection solicitor, Senior Solicitor and then Solicitor in Charge, Child Protection. Deborah holds a Juris Doctorate from the Columbia University School of Law, a Master of International Affairs from the Columbia University School of International and Public Affairs and a Diploma in Law from Sydney University.


Soo Choi
Soo Choi is a Legal Research Assistant at CompliSpace. She is currently studying a Bachelor of Arts and Bachelor of Laws at the University of Sydney.