The exact meaning of, and whether there is a difference between, the terms 'Child Protection', 'Child Safe' and 'Child Safeguarding' is a common source of confusion. The terms are used in a variety of contexts, seemingly interchangeably.
The terms 'Child Safe' and 'Child Safeguarding' essentially have the same meaning. They are both used in the same way but different organisations have a preference for one term over the other. 'Child Safeguarding' is typically used by the Catholic Church and its entities (including schools) and 'Child Safe' by most other organisations.
'Child Protection', however, has a subtle, but important difference in meaning.
A Short History of Child Protection
The concept of child protection, as we know it today, began in New York with the case of Mary Ellen McCormack in 1874. Before this case, no laws or agencies existed to protect the rights of children, as they were simply regarded as the 'property' of their parents.
The routine and brutal physical abuse and neglect of 10-year old Mary Ellen caught the attention of neighbours. It was reported to a local Methodist caseworker who, on seeing the child, took immediate action to remove Mary Ellen from abuse. The caseworker ran into a roadblock – no laws existed that allowed for a child, who was being abused or neglected, to be removed from their family. She eventually got the assistance of the American Society for the Prevention of Cruelty to Animals to take Mary Ellen's case to court.
The publicity garnered from Mary Ellen's case resulted in the creation of the New York Society for the Prevention of Cruelty to Children and child protection legislation was also subsequently enacted. The United Kingdom and Australia followed shortly after.
As this was prior to Federation, each state and territory in Australia enacted their own child protection laws. Although the administration of child protection regulation and services continues to remain separate, the steps taken by all states and territories post the Royal Commission into Institutional Responses to Child Sexual Abuse (Royal Commission), indicates that the National Principles for Child Safe Organisations (National Principles), based on the Royal Commission's Child Safe Standards, will drive the implementation of a nationally consistent child safe culture across all sectors providing services to children and young people.
What is Child Protection?
UNICEF Australia defines "Child Protection" as the "programs, measures and structures to prevent and respond to abuse, exploitation, neglect and violence affecting children in all sectors, contexts and environment".
"Child Protection Systems" are "the set of laws, policies, regulations and services needed across all sectors–especially social welfare, education, health, security and justice–to support prevention and respond to protection-related risks".
Examples of child protection systems in the school context include Mandatory Reporting and Information Sharing.
What is Child Safe/Safeguarding?
'Child Safe' and 'Child Safeguarding' are broader than child protection. They are umbrella terms that encompass concepts that are necessary for and contribute to creating an environment that is safe for children. These include creating inclusive and welcoming environments, enabling children to participate in decisions that affect them, cultural safety, promoting equity and respect for diversity, and having child protection systems.
What about 'Child Safe Organisations'?
'Child Safe Organisations' is a recent concept that came from a growing understanding that child protection systems aren't enough to ensure the safety of children within all the different kinds of organisations and institutions that they encounter or become involved in.
The Betrayal of Trust Inquiry in Victoria and the Royal Commission made it evident that civil and criminal law responses to child abuse and harm were not enough to prevent harm in many contexts.
The Royal Commission made the recommendations that:
all child-related institutions implement nationally consistent child safe standards

the national child safe standards be based on the Royal Commission's recommended 10 Child Safe Standards, adopted into the National Principles, and endorsed by the Coalition of Australian Governments (COAG)

the standards be mandatory for all institutions engaging in child-related work and embedded in state and territory legislation

an independent oversight body in each state and territory has responsibility for enforcing the standards (but that this can be delegated to sector regulators, e.g. school registration bodies).
All Australian governments accepted these recommendations, which resulted in the creation of the National Principles. The National Principles state that a child safe organisation is one that consciously and systematically:
creates an environment where children's safety and wellbeing are the centre of thought, values and actions

places emphasis on genuine engagement with, and valuing of, children

creates conditions that reduce the likelihood of harm to children and young people

creates conditions that increase the likelihood of identifying any harm

responds to any concerns, disclosures, allegations or suspicions of harm.
What Now?
It's important to understand the difference between what is meant by Child Protection and Child Safe/Safeguarding because the latter, broader, concept is what is actually required under the National Principles.
The National Principles have now been endorsed by all states and territories in Australia, and all are considering how to enforce mandatory compliance for all child-related organisations. Mandatory compliance is already effective in some states, with Victoria leading the way.
---
Authors
Deborah de Fina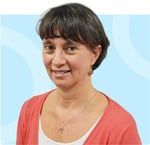 Deborah recently completed five years working with the Royal Commission into Institutional Responses to Child Sexual Abuse where she assisted the Royal Commission to establish the Private Session process and subsequently managed its legal aspects. Prior to working with the Royal Commission, Deborah had her own successful consulting practice where she specialised in the statutory child protection system, legal issues facing children and vulnerable people, and legal aid. She also spent more than nine years at Legal Aid NSW, as a child protection solicitor, Senior Solicitor and then Solicitor in Charge, Child Protection. Deborah holds a Juris Doctorate from the Columbia University School of Law, a Master of International Affairs from the Columbia University School of International and Public Affairs and a Diploma in Law from Sydney University.

Jennifer Ma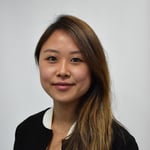 Jennifer is a content development assistant in our Sydney Office. She recently graduated from the Juris Doctor, from the University of Sydney and completed her final semester at the University of Vienna. After completing an undergraduate degree in the field of medical sciences at Sydney University, and commencing an honours in neuroscience, she decided that path wasn't for her.