Catholic Professional Standards Limited (CPSL) was formed in response to the findings of the Royal Commission into Institutional Responses to Child Sexual Abuse (Royal Commission). CPSL describes itself as "committed to fostering a culture of safety and care for children and vulnerable adults who come into contact with the Catholic Church". The organisation has sought to achieve this by developing the National Catholic Safeguarding Standards (NCSS) and auditing the compliance of Church Entities against these Standards.
What is CPSL?
In 2016, as the work of the Royal Commission was hitting its peak, CPSL was established by the Australian Catholic Bishops Conference (ACBC) and Catholic Religious Australia (CRA). According to CEO of CPSL, Sheree Limbrick, the establishment of CPSL indicated that the Church leadership was "acknowledg[ing] past failures in leadership and committ[ing] to a radical change in Church culture, including clearer accountability and transparency".
Although the organisation was established by the Church leadership, CPSL has stated that it operates independently. There are no bishops, priests or religious brothers/sisters on the CPSL Board. Instead, CPSL's Board of Directors is made up of lay people with professional expertise in the fields of law, education, human services, safeguarding and regulation. However, some remain sceptical as to CPSL's independence, because it is a company limited by guarantee whose two members, the ACBC and CRA, currently fund it and appoint all Board members.
Under its constitution, CPSL is required to develop national safeguarding standards with respect to children and vulnerable adults, to help Church entities implement those standards, to audit compliance and to publicly report the results.
CPSL decided that the first phase of the standards' development would only focus on safeguarding children. Hence, CPSL's first major task was to create a set of standards that could be applied nationally to ensure the safety of all children who engage with the Church. The next edition of the Standards is scheduled for release in 2020 and will include requirements to effectively safeguard vulnerable adults from harm as well as children.
The National Catholic Safeguarding Standards
The Royal Commission identified 10 key features of child safe organisations and recommended that compliance with what it called its 10 Child Safe Standards be mandatory for all child-related organisations. The Federal Government tasked the Australian Human Rights Commission and the National Children's Commissioner with transforming the Royal Commission's 10 Child Safe Standards into a set of national principles that could be adopted by organisations working with children. This eventually led to the National Principles for Child Safe Organisations, which were finalised and endorsed by the Council of Australian Governments in February 2019.
The National Catholic Safeguarding Standards (NCSS) build on the Royal Commission's Child Safe Standards and harmonise with the National Principles for Child Safe Organisations. Indeed, the NCSS are essentially an adapted version of the National Principles for Child Safe Organisations, modified to address the structures, relationships and processes unique to the Catholic Church and to include specific guidance on how the Child Safe Standards can be realised in the context of Catholic organisations.
After a long process of consultation and refinement, which has previously been discussed in School Governance, the NCSS were formally adopted by the ACBC and CRA in May 2019. According to CPSL, this approval from ACBC and CRA indicated a clear expectation that all Catholic entities across Australia would implement the NCSS. The NCSS are as follows:
Standard 1: Committed leadership, governance and culture

Standard 2: Children are safe, informed and participate

Standard 3: Partnering with families, carers and communities

Standard 4: Equity is promoted and diversity is respected

Standard 5: Robust human resource management

Standard 6: Effective complaints management

Standard 7: Ongoing education and training

Standard 8: Safe physical and online environments

Standard 9: Continuous improvement

Standard 10: Policies and procedures support child safety.
Shortly after the formal adoption of the NCSS, the CPSL began auditing Church Authorities against the NCSS and released their first public audit report in August 2019.
Church Authorities include: Dioceses; Religious Institutes and Societies of Apostolic Life (i.e. congregations of sisters, brothers and religious priests); and other Catholic Entities that fall outside those categories but that have been identified as Catholic by a competent authority within the Catholic Church.
The Audit Process
The auditing process for a Church Authority begins with the execution of the CPSL Service Agreement, which places the Church Authority and its Entities into a three-year audit cycle and initiates the planning process for conducting the audit. The cost of each audit is covered by the subject of the audit i.e. the Church Authority. While it is not mandatory for Catholic Authorities to enter into a Service Agreement with CPSL, this is strongly encouraged by ACBC and CRA. By the end of January 2020, 141 out of 262 Catholic Church Entities were formally engaged with CPSL – this amounts to 54 per cent of identified Catholic Entities in Australia.
Given that Catholic organisations vary immensely in terms of their structure, governance and level of engagement with children, CPSL has developed an approach that involves categorising Church Authorities into three groups. The categorisation is based on how much contact the Church Authority has with children through its various Entities. Category One Church Authorities (which work directly children) have more onerous obligations than Category Two Authorities (which have some contact with children) and Category Three Authorities (which have no contact with children).
During the audit, CPSL will conduct various activities to review compliance against the NCSS, including interviews with key stakeholders, document review and testing of processes, policies and procedures. Approximately 25 per cent of the Church Authority's sites/locations will be visited.
Once an audit is completed, the resulting report is made public on CPSL's website. These reports indicate the extent to which the Church Authority is complying with the NCSS. The report also offers recommendations for improvement and a list of agreed actions for the bishop, leader or management to act on. So far, six audits reports have been made public by CPSL.
CPSL does not have the power to force Church Authorities to comply with recommendations contained in its audit reports. However, CPSL suggests that it has the resources, skills and expertise to assist Church Authorities to implement appropriate safeguards and to hold them accountable when they fail to do so. As CPSL points out, the "influence CPSL has over any Church Authority is through public accountability".
Conclusion
Children have the right to be safe at all times, including when they come into contact with the Catholic Church through its Church Authorities and Entities. Every individual involved in the Church therefore has a responsibility to do their part in keeping children safe. Sheree Limbrick has stated that the NCSS and the accompanying audit process will help to hold the Catholic Church "accountable for their adherence to consistent and measurable national standards for the protection of children". Hopefully, CPSL will be able to use the NCSS to support Catholic organisations across Australia in building the type of child-safe cultures that children are entitled to be in.
Authors
Deborah De Fina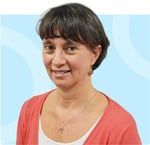 Deborah recently completed five years working with the Royal Commission into Institutional Responses to Child Sexual Abuse where she assisted the Royal Commission to establish the Private Session process and subsequently managed its legal aspects. Prior to working with the Royal Commission, Deborah had her own successful consulting practice where she specialised in the statutory child protection system, legal issues facing children and vulnerable people, and legal aid. She also spent more than nine years at Legal Aid NSW, as a child protection solicitor, Senior Solicitor and then Solicitor in Charge, Child Protection. Deborah holds a Juris Doctorate from the Columbia University School of Law, a Master of International Affairs from the Columbia University School of International and Public Affairs and a Diploma in Law from Sydney University.

Lucinda Hughes
Lucinda Hughes is a Legal Research Assistant at CompliSpace. She is currently studying a Bachelor of Arts and Bachelor of Laws at the University of Sydney.